When one thinks and aspires to a higher education for our children, american universities are invariably those that are on top of our desires.
Stay with us and get to know the top 20 American universities.
1. Princeton University
Princeton is among the wealthiest universities in the world, with a budget around eleven billion dollars (the fourth largest in the world), sustained by continued donations of its ex-students and maintained by investment advisers.
Founded as the College of New Jersey in 1746, this university located in Princeton, New Jersey, is one of eight prestigious Ivy League universities.
The
Ivy League
is a collegiate athletic conference comprising sports teams from eight private institutions of higher education in the Northeastern United States. The conference name is also commonly used to refer to those eight schools as a group. The eight institutions are Brown University, Columbia University, Cornell University, Dartmouth College, Harvard University, Princeton University, the University of Pennsylvania, and Yale University. The term Ivy League also has connotations of academic excellence, selectivity in admissions, and social elitism.
Source – Wikipedia
Originally founded as a Presbyterian institution, currently has secular orientation.
Enrollment: 5,336
Motto: Dei subnumine viget (under God's power she Flourishes)
2. Harvard University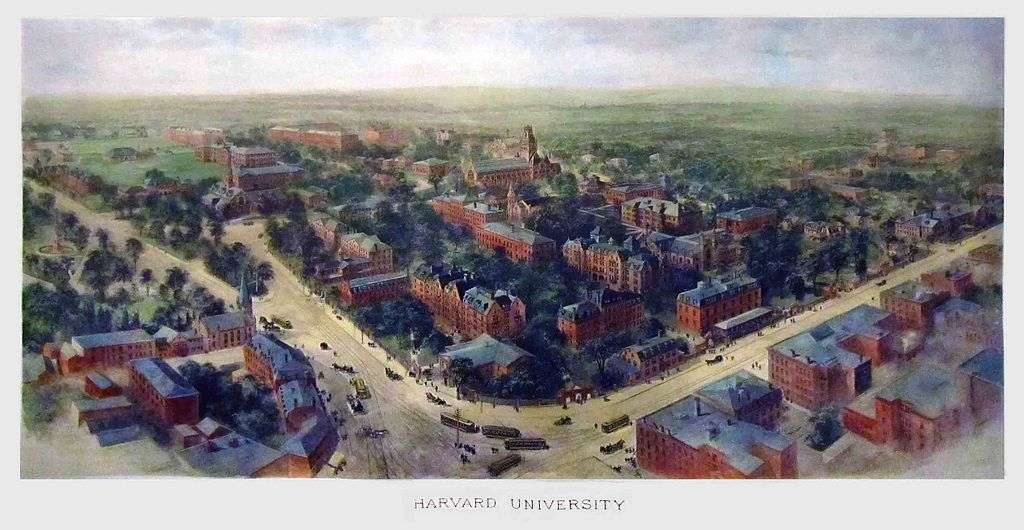 Founded in 1636 by the State Assembly of Massachusetts, Harvard is the oldest institution of higher learning in the United States.
It is a private university member of the Ivy League, located in Cambridge, Massachusetts, and whose history, influence, and wealth have made it one of the most prestigious universities in the world.
Currently is organized into eleven different academic units – ten faculties and the Radcliffe Institute for Advanced Study.
This university have graduated eight presidents of the United States and about 150 winners of Nobel Prizes were affiliated as students, faculty or staff of the institution.
Enrollment: 6,700
Motto: Universitas Harvardiana Veritas (Truth)
3. Yale University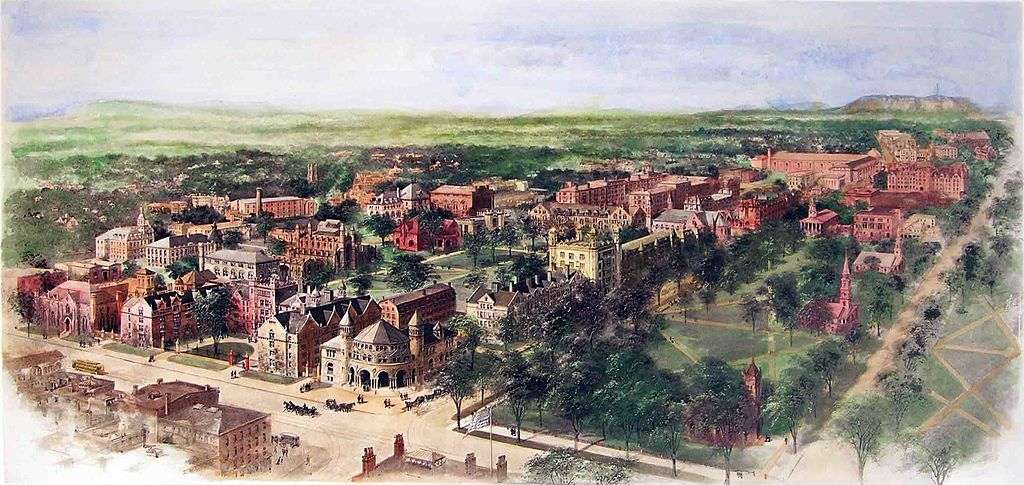 Founded in 1701 under the name of the Collegiate School, is a private university institute located in New Haven, Connecticut and is the third oldest University in the United States and also one of the eight Ivy League universities.
Yale offers courses considered distinct, and on classic writings, theater, art, architecture, history, medicine and law. In total, Yale employs over 3,200 people, including those with the designation of Sterling professor are considered higher status.
This university graduated numerous winners of the Nobel Prizes, judges of the U.S. Supreme Court and U.S. presidents, including William Howard Taft, Gerald Ford, George HW Bush, Bill Clinton and George W. Bush.
Six of their graduates were awarded Nobel Prize since 1994. According to Fortune magazine, Yale formed the most Fortune 500 CEOs than any other school. Several actors like Paul Newman, Meryl Streep, Jodie Foster and Edward Norton also came from Yale. The neurosurgeon Ben Carson (world renowned for separating conjoined twins the head without problems) also studied at Yale.
Enrollment: 5,405
Motto: אורים ותמים (Light and Truth)
4. Columbia University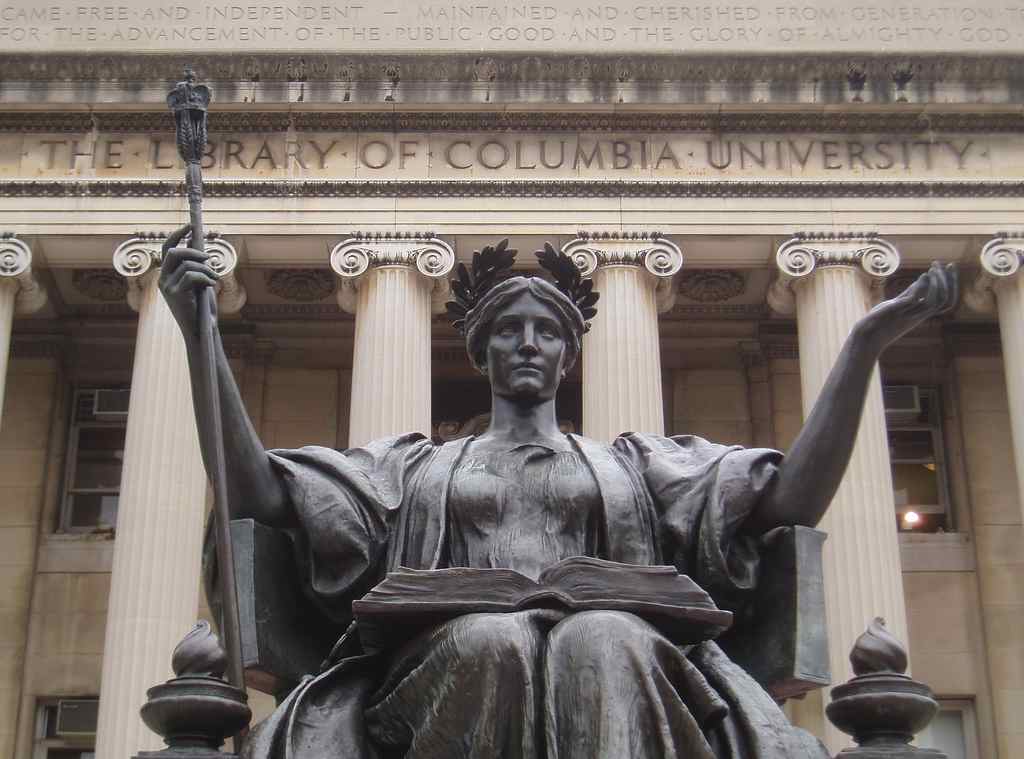 Photo Autor – Nowhereman86
Founded in 1754 originally under the name King's College (King's College), Columbia is one of the eight Ivy League universities. After several locations, currently is located in New York.
The three under-graduate schools of the university are Columbia College (CC), The Fu Foundation School of Engineering and Applied Sciences (SEAS) and The School of General Studies (GS).
Columbia also integrates many colleges graduate studies, including those of Law, Social Work, Journalism, Engineering, the International and Public Policies (SIPA).
Enrollment: 6,068
Motto: In lumine Tuo videbimus lumen (In the light shall we see)
5. Stanford University

Photo Autor – King of Hearts
Located in the state of California, in the region known as the Palo Altto, Leland Stanford Junior University was founded in October 1892.
The campus comprises seven schools.
Stanford is distinguished by its multidisciplinary combination of learning, research and teaching, where students have many opportunities to get involved in research projects.
It was at this private research university that has emerged the design of a search system that eventually became the current facebook and was also the birthplace of Google Project.
The companies founded by alumni of Stanford generate more than $ 2.7 trillion in annual revenue.In the course of the history of the university, faculty and students created many prominent companies, including Google, Hewlett-Packard, Nike, Sun Microsystems, and Yahoo!
Enrollment: 7,063
Motto: Die Luft der Freiheit weht (The Wind of Freedom Blows)
6. University of Chicago
Founded in 1980 by oil magnate John D. Rockefeller, and located in Chicago's Hyde Park community the University of Chicago was one of the firsts universities of the United States. Stands out by combining the interdisciplinary liberal art colleges and universities of German research.
The University of Chicago is recognized for following values and principles of discipline and learning that form the distinctive intellectual culture of their students, creating innovative ideas and solutions and forming market leaders.
Enrollment: 5,590
Motto: Crescat scientia; vita excolatur (Let knowledge grow from more to more; and so be human life enriched)
7. Duke University
Founded in 1924, the Duke University has its roots in 1838. It is one of the most prestigious private universities in the world and is located in Durham, in the state of North Carolina.
This is one of the most rich universities in the world. It is known for being extremely selective, only 12% of their applicants are admitted.
Richard Nixon and Melinda Gates are two of the big names who graduated in this institution.
It is widely known rivalry between it's sports team, The Duke Blue Devils, and the sports team of the University of North Carolina, Chapel Hill Tar Heels
Enrollment: 6,655
Motto: Eruditio et Religio (Knowledge and Faith )
8. Massachusetts Institute of Technology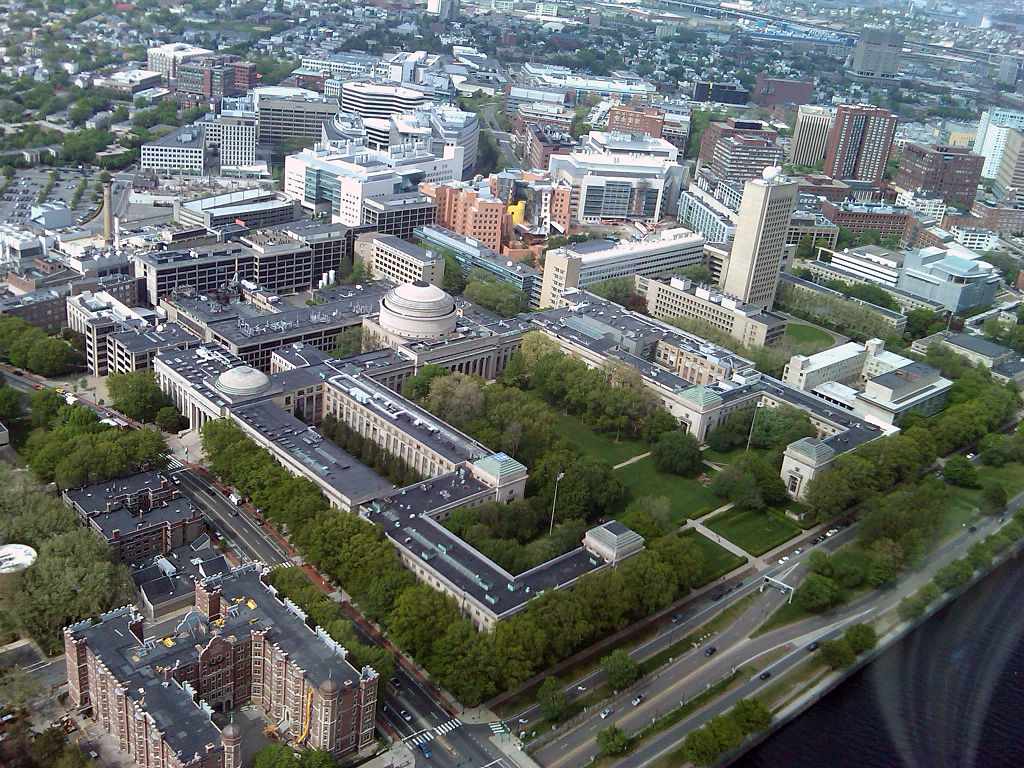 Photo Autor – DrKenneth
Massachusetts Institute of Technology (MIT) is a university center of private education and research located in Cambridge, Massachusetts, established in 1861.
MIT is a world leader in science and technology, as well as other fields such as economics, management, political science, linguistics and philosophy.
It stand out from its prestigious following departments: Sloan School of Management, Lincoln Laboratory, Computer Science and Artificial Intelligence Laboratory, Whitehead Institute and Media Lab.
Among teachers and alumni from MIT are included various politicians (including the lifetime senator Italian Elena Cattaneo), writers, executives, astronauts, scientists and prominent inventors.
Eight of its faculty members are among the 70 Nobel Prize that this institution has produced.
Enrollment: 4,503
Motto: Mens et Manus (Mind and Hand)
9. University of Pennsylvania
Founded by Benjamin Franklin in 1740, as a college, in 1765 became the first university in the United States. A University of Pennsylvania (commonly known as Penn or UPenn1) is a private institution of higher learning located in Philadelphia, Pennsylvania.
Moreover, it is one of eight members of the Ivy League universities and one of Colonial Colleges.
Enrollment: 9,682
Motto: Leges sine moribus vanae (Laws without morals are in vain)
10. California Institute of Technology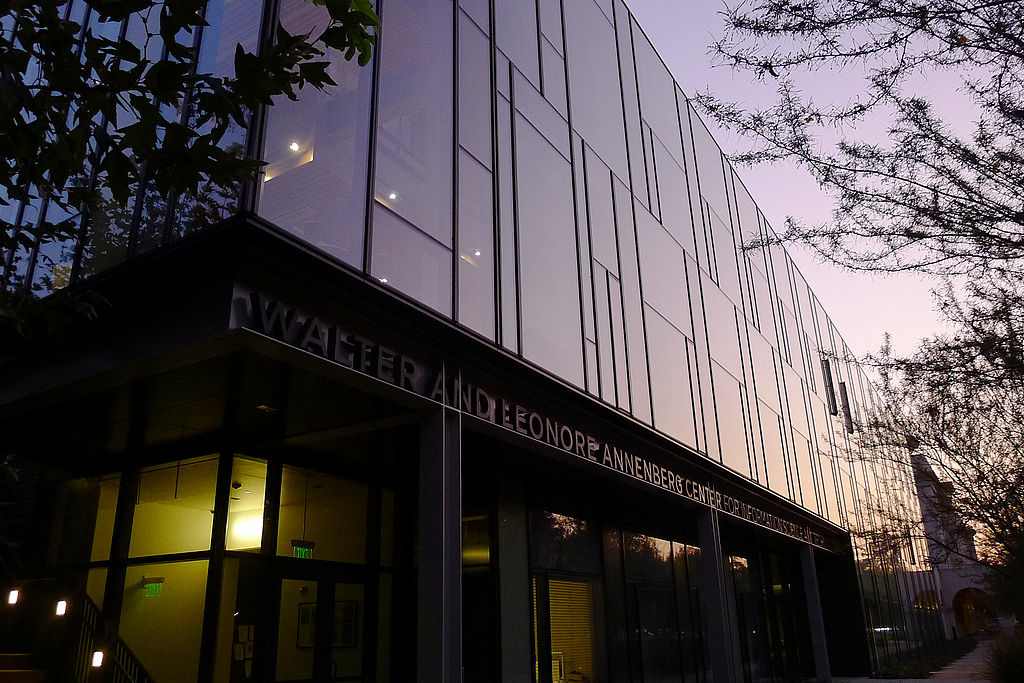 Photo Autor – Canon.vs.nikon
Commonly known as Caltech, was originally founded as a preparatory and vocational school by Amos G. Throop in 189. The institution has captured the attention of influential scientists such as George Ellery Hale, Arthur Amos Noyes, and Robert Andrews Millikan. The preparatory and vocational schools were dismantled in 1910 and the college assumed its present name in 1921. It was in 1934 that Caltech was elected to the Association of American Universities, thus creating the antecedents of NASA's Jet Propulsion Laboratory, which Caltech continued to operate and manage between 1936 and 1943 by Theodore von Kármán.
Enrollment: 997
Motto: The truth shall make you free
11. Darmouth College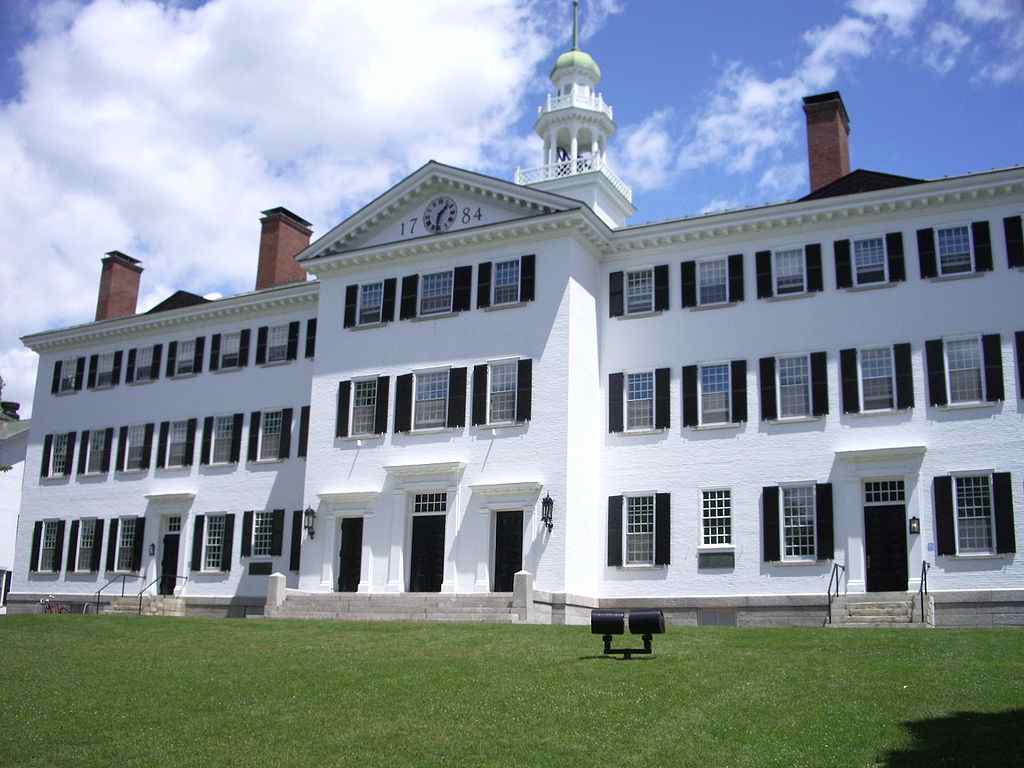 The Dartmouth College was founded in 1769 and is located in the northeast region of the United States, in the town of Hanover, in the state of New Hampshire. Belongs to the famous Ivy League academic coalition. Its founder was the Reverend Eleazar Wheelock.
Its founding date refers to before the country's independence period: January 1769.2 which makes this institution the one that has operated continuously for more time in the United States.
Some of its famous students were: the cartoonist Dr. Seuss, the American poet Robert Frost, actress Meryl Streep, Rachel Dracht comedian on "Saturday Night Live" three Nobel prize winners and the current secretary of the U.S. Treasury Timothy Geithner, among others.
Enrollment: 4,193
Motto: Vox clamantis in deserto (The voice of one crying out in the wilderness )
12. Johns Hopkins University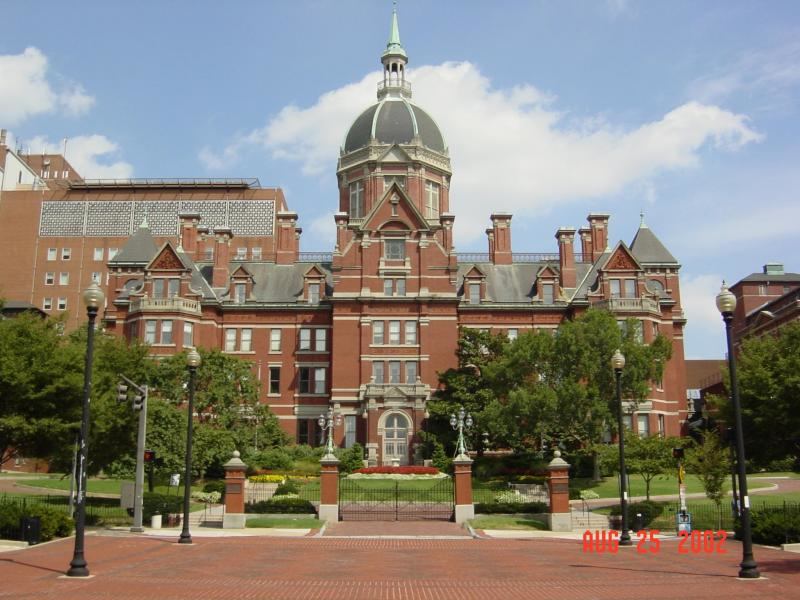 Johns Hopkins University is a private educational institution nonprofit located in Baltimore, Maryland. It was founded on 22 February 18752 based on the exemplary model of Humboldt University of Berlin, which gave great emphasis on academic research. It was the first University following this model in the United States.
This University conducted a research in 35 countries which shows that social nonprofits organizations employ 39.5 million people, equivalent to 6.8% of the economically active population.
Enrollment: 6,153
Motto: Veritas vos liberabit (The truth shall set you free)
13. Northwestern University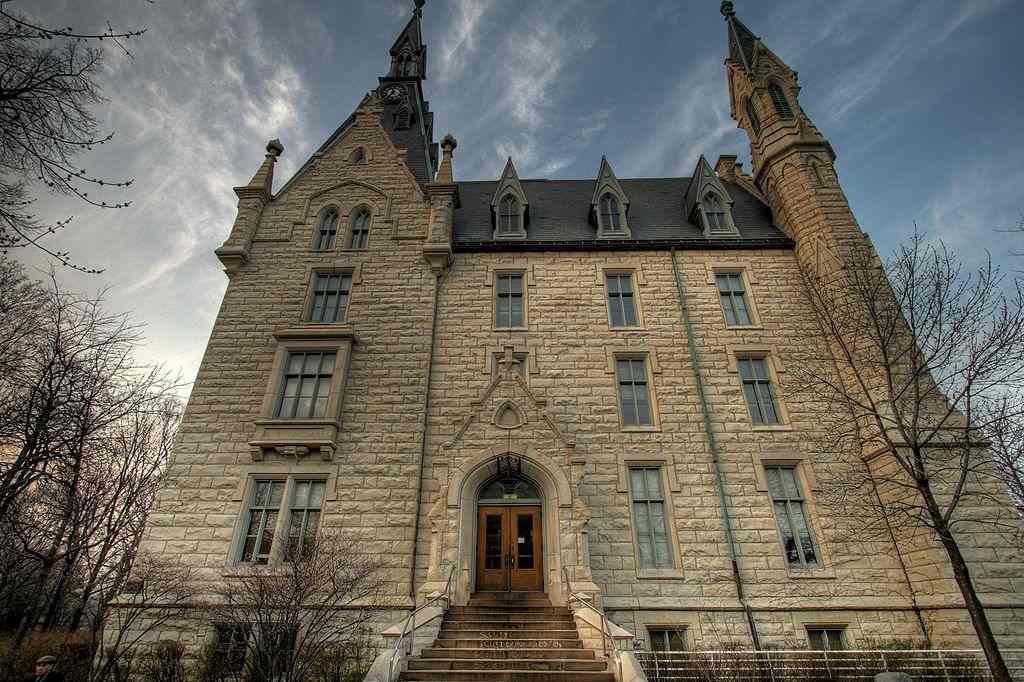 Photo Autor – Madcoverboy
Northwestern is a private University located in Illinois. It was founded in 1851 to receive students of the Northwest Territories.
Currently, the university has approximately 14,000 full-time students among the campuses of 240 acres in Evanston and 25 acres in Chicago.
Northwester University offers to its students the possibility of create their own degree program.
Enrollment: 8,600
Motto: Quaecumque sunt vera (Whatsoever things are true)
14. Brown University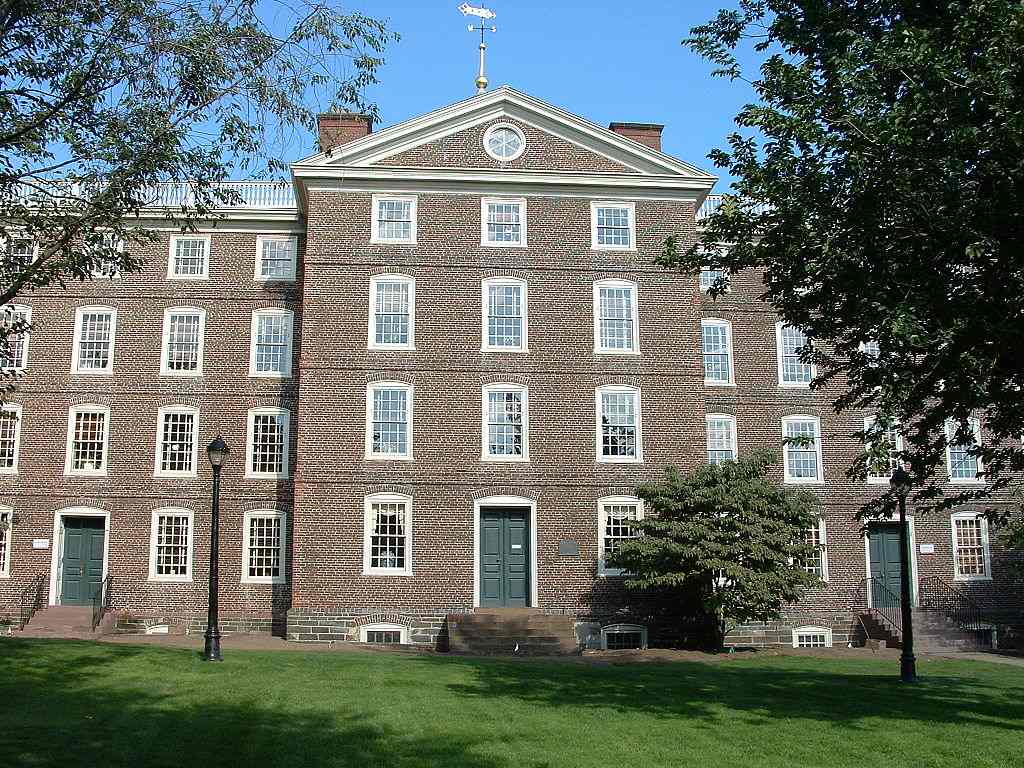 Photo Autor – Apavlo
The Brown University is the third oldest university in New England, and the seventh oldest in the United States. It is one of the most prestigious academic institutions in the World. This private educational institution is located in Providence, Rhode Island.
Member of the famous Ivy League, Brown was founded as a College in 1764, before the independence of the United States, in the English Colony of Rhode Island and Providence Plantations.
The eighteenth president, Ruth J. Simmons Brown, is the second female president in the Ivy League institution and the first Afro-American.
Enrollment: 6,435
Motto: In Deo Speramus (In God We Hope )
15. Washington University in St. Louis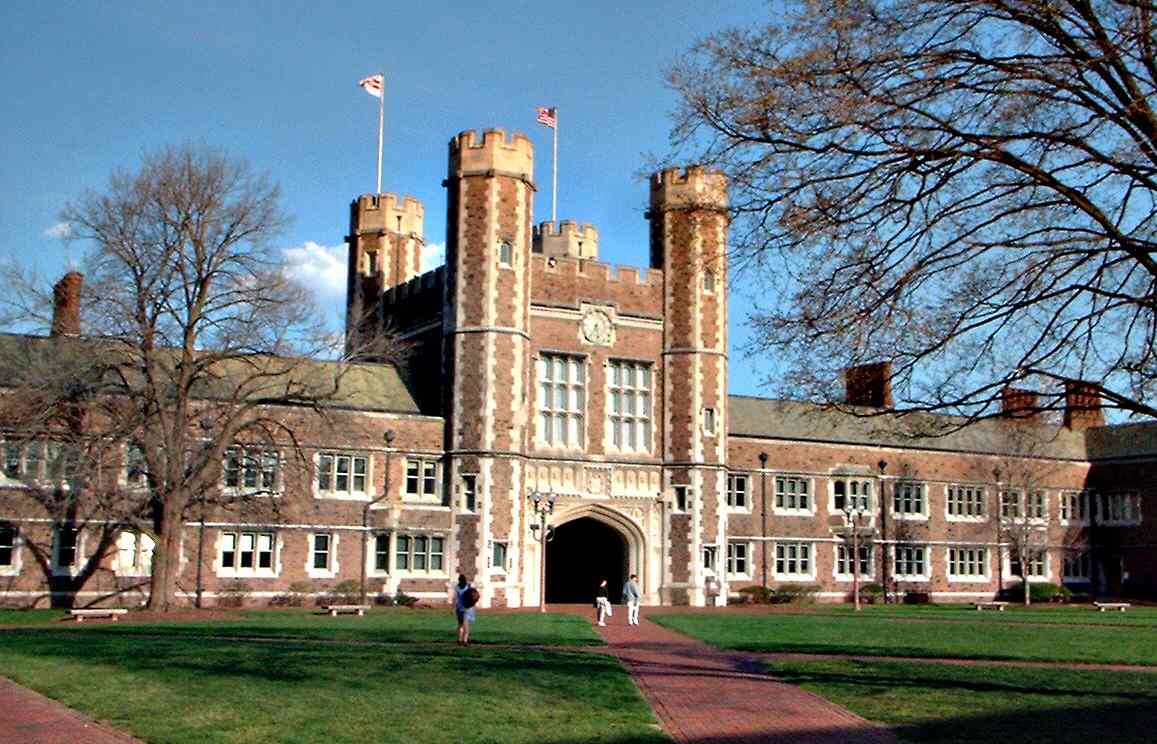 It is located in St. Louis, Missouri. Founded in 1853 and named in honor of George Washington, this is a private research University. It receives students and teachers from all 50 American states and from more than 125 other nations.
Washington University in St. Louis offers study of business, engineering, architecture, arts and sciences and art.
22 Nobel laureates have been affiliated with the University of Washington.
Enrollment: 7,259
Motto: Per veritatem vis (Strength through truth )
16. Cornell University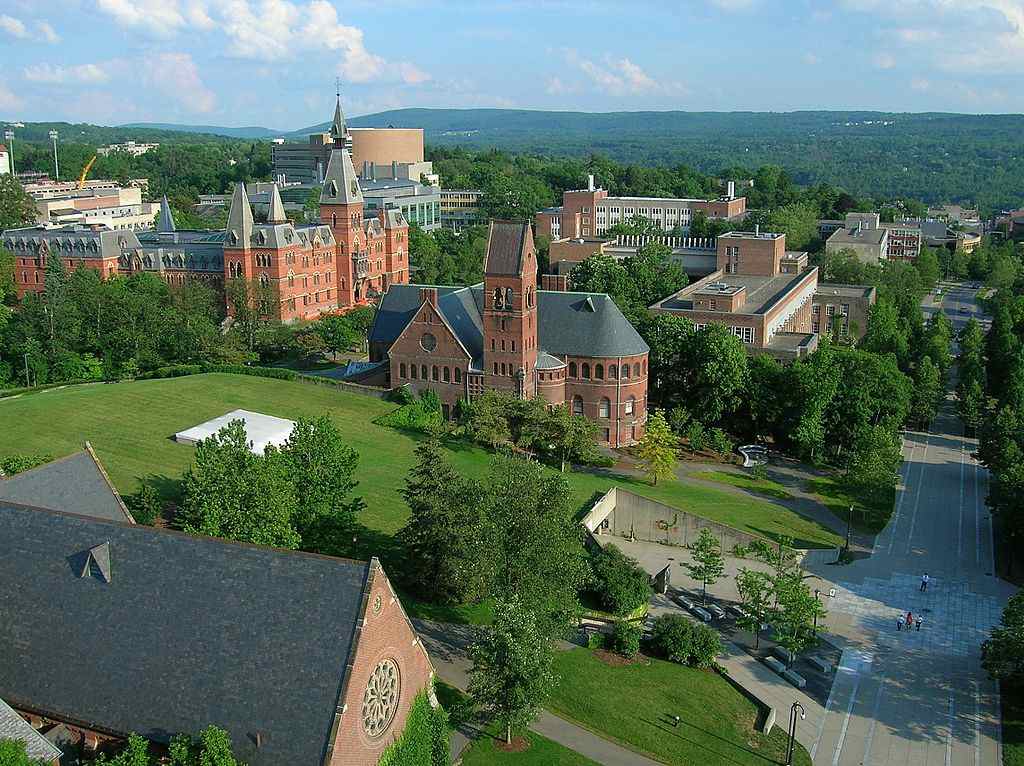 Photo Autor – sach1tb
Located in Ithaca, New York, this is a private university and a member of the Ivy League. Founded in 1865 by Ezra Cornell and Andrew Dickson White, the university was intended to teach and contribute in all fields of knowledge, from the classics of science and the theoretical to the applied.
These unconventional ideals for the time, are captured in the motto of Cornell who affirmed: "I would found an institution where any person can find instruction in any study".
Since its founding, Cornell has also been a co-educational, non-sectarian institution.
Enrollment: 14,261
Motto: :"I would found an institution where any person can find instruction in any study."
17. Vanderbilt University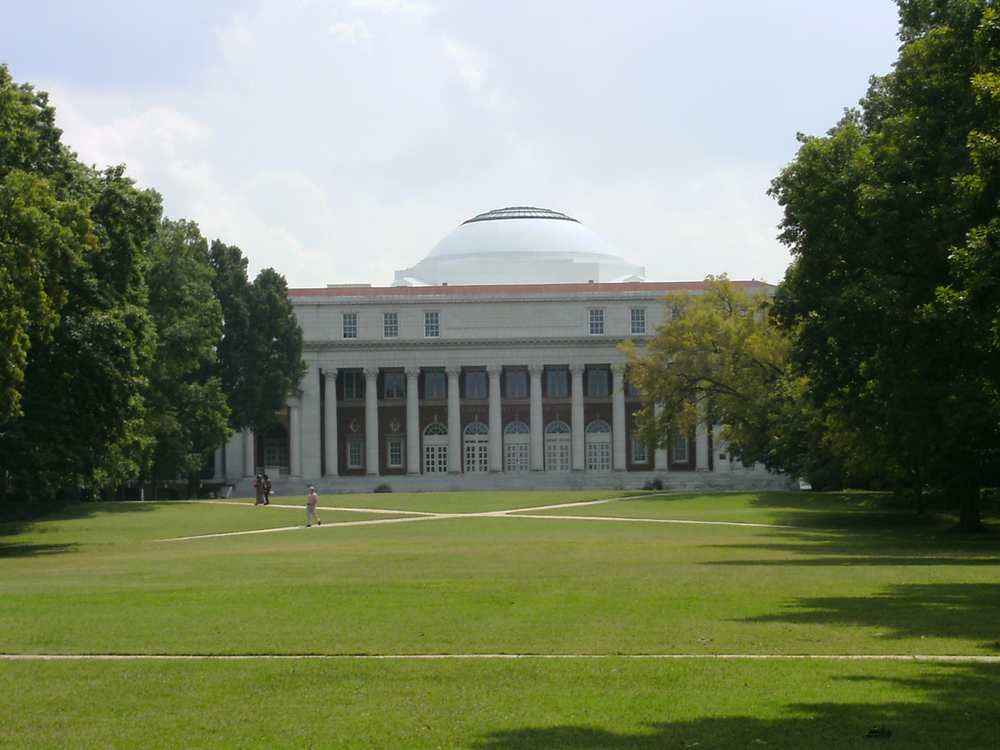 It was founded in 1873 by Cornelius Vanderbilt and is a private educational establishment located in Nashville, Tennessee. Is in the top 50 Universities in the world.
Vanderbilt undergraduate colleges are: Peabody College, the Blair School of Music, the College of Arts and Science and the School of Engineering.
Enrollment: 6,796
No Motto.
18. Rice University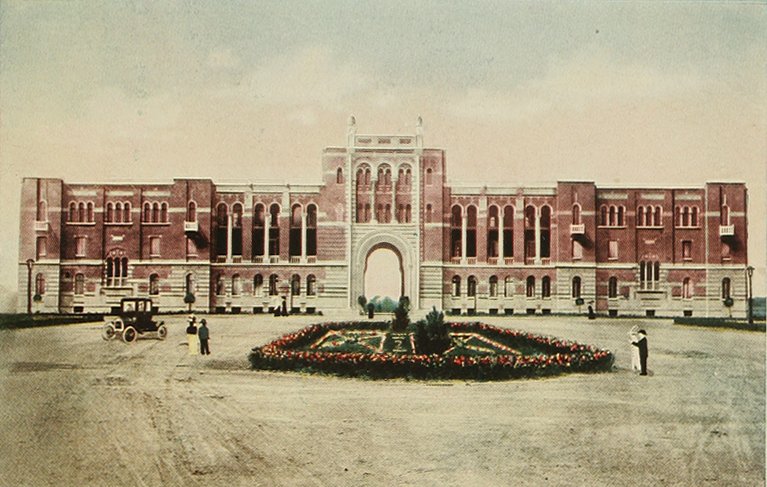 Rice located in Houston, Texas, and was founded in 1912 after the murder of the man who gave it the name.
The university is organized into eleven colleges and eight schools of academic study
It is characterized by its high level of research, standing out for its applied science programs in the fields of signal processing, structural chemical analysis, artificial heart research, nanotechnology and space science.
Enrollment: 3,848
Motto: Letters, Science, Art
19. University of Notre Dame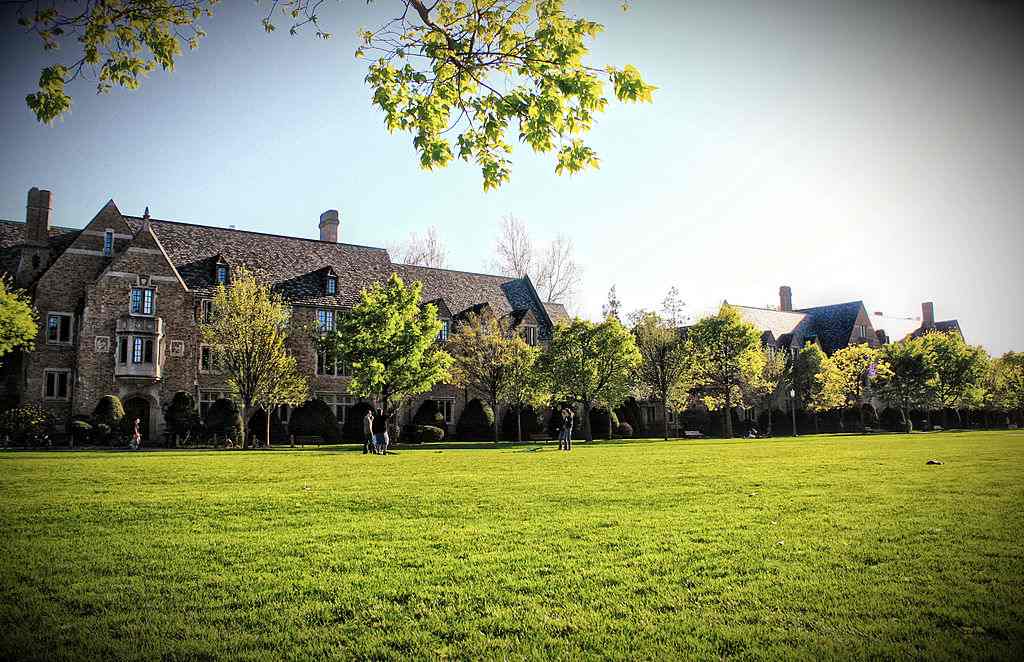 Photo Autor – Michael Fernandes
Located in South Bend, Indiana, Notre Dame is a private university, and it belongs to the Congregation of Holy Cross. It is a very respected institution and is among the most prestigious Catholic universities in the U.S. and the world. The Congregation of Holy Cross was founded by Father Basil Moreau in France in 1830.
Notre Dame is also known for its brilliant athletic team football players.
Enrollment: 8,475
Motto: Vita Dulcedo Spes (Life, Sweetness, Hope)
20. Emory University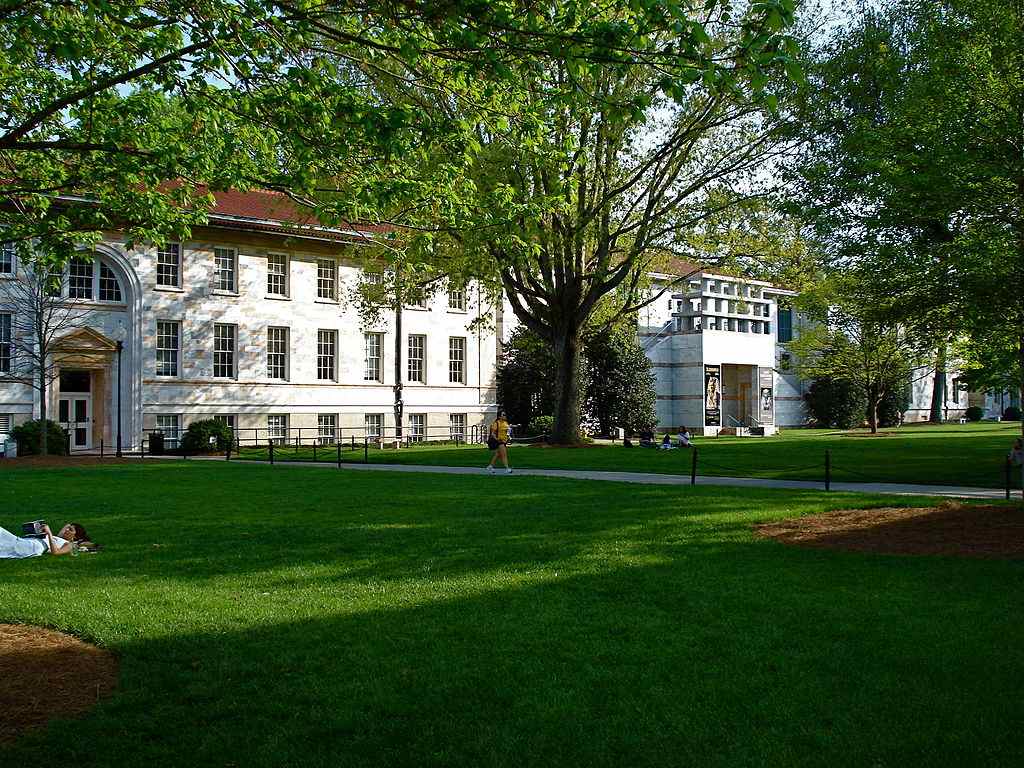 Emory University was founded in 1836 in Oxford, Georgia. Is located in metropolitan Atlanta, Georgia. The main campus is on Atlanta in DeKalb County, was built in 1915 from land donated by Asa Griggs Candler, who was then president of the Coca-Cola Company.
The university has a commitment to having three-quarters of the food served on campus come from local or sustainable sources.
Awards and honors recognizing Emory faculty include the Nobel Prize, the Pulitzer Prize, National Humanities Medal, Guggenheim Fellowship, Fulbright Fellowship, and membership in the American Academy of Arts & Sciences and the National Academy of Sciences.
Enrollment: 7,656
Motto: Cor prudentis possidebit scientiam (The wise heart seeks knowledge)
---
Whether we like it or not the american way of living, it is in its universities that are formed the largest number of leaders, politicians, scientists and sportsmen.
The biggest challenge now ahead is to pick one.
Featured Image ENIAC, the first general-purpose electronic computer, was born at Penn in 1946.