What is the most expensive meal you have ever eaten? What is the biggest sum you have spent on food? Can you remember?
If you feel squeamish when it comes out to fork out above the average money to pay for food and think that a night out at the local KFC is the pinnacle of fine dining, you might be a tiny bit shocked with the following list.
This top aims to focus on the 10 most expensive foods worldwide and I can tell you that there are people that pay an unbelievable amount of money, for apparently normal food items.
Now, if you have a lot of money and don't really know where to spend it, see if any of the suggestion below tickles your curiosity and bon appétit!
10. Mattake or Matsuke Mushrooms – $ 1,000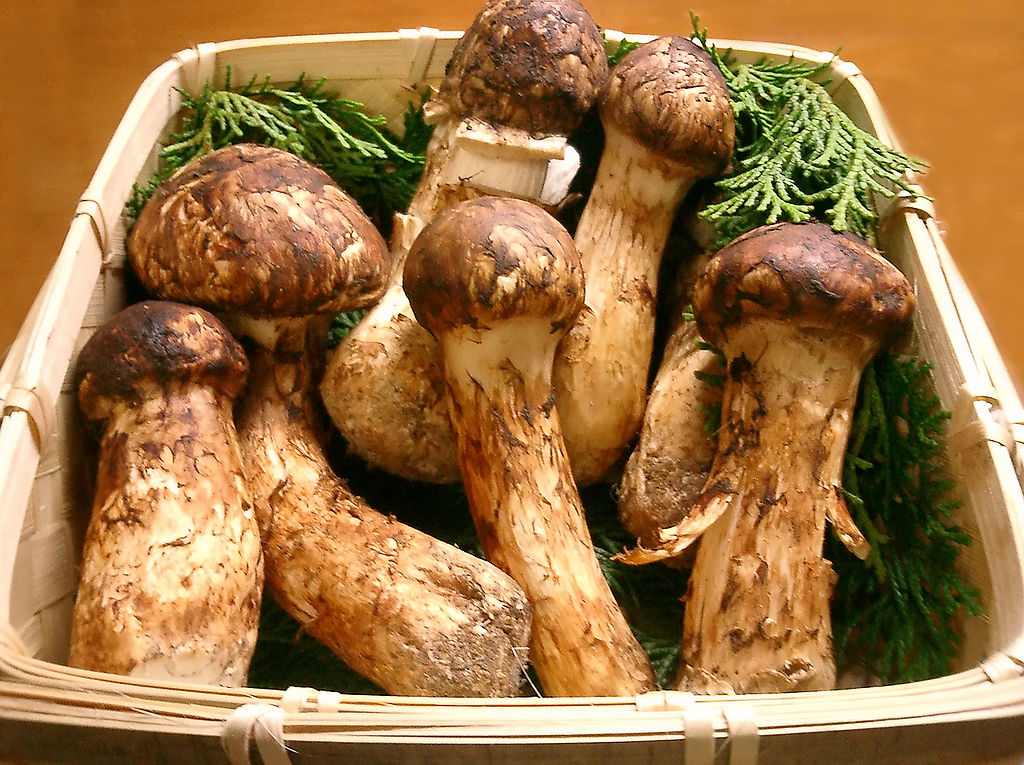 Photo Autor – Tomomarusan
The mattake, or matsutake, mushroom is the most expensive mushroom in the world today, because it is very rare. This is a highly sought after mushroom that can be found in Asia, North America and Europe, particularly in Japan, China, Korea, the United States, Canada, Finland and Sweden. The most popular is the one associated with the Japanese Red Pine. It is usually hidden under fallen leaves on the forest floor. While simple to harvest, it is extremely hard to find. The annual harvest in Japan is less than a thousand tons only.
9. Westin Hotel Bagel – $ 1,000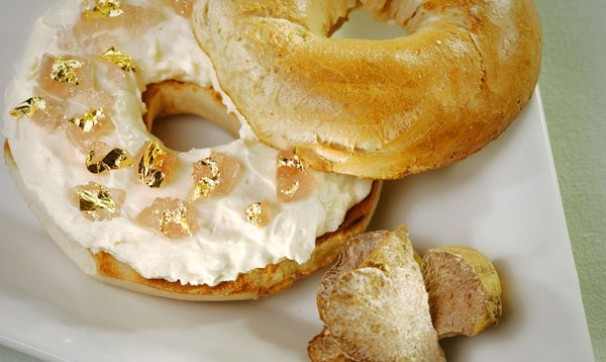 It may just be a bagel, not that different from what you usually have for your breakfast. Then again, this creation of Frank Tujague, the Executive Chef of Westlin Hotel in New York, includes a small amount of white truffle cream cheese and goji berry-infused Riesling jelly that has golden leaves. The price buster is the truffle, as this Italian fungus is one of the most expensive food items in the world and it is said it only grows only under specific oak trees in Alba, Italy. Their pheromone-like odor is considered to be an aphrodisiac and is the reason dogs and female pigs are used to hunt the precious truffle.
8. The Zillion Dollar Lobster Fritatta – $1,000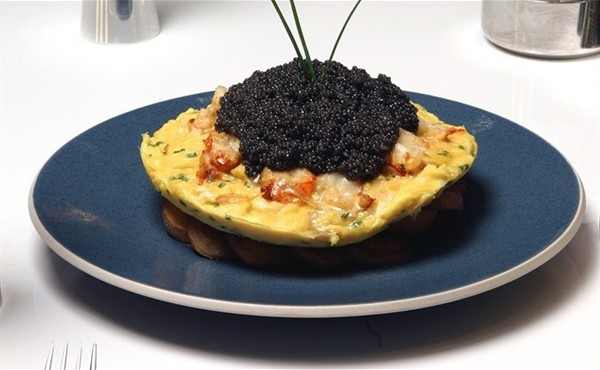 If you survival depended on making an omelet, I am guessing that no one would starve to death – this is how easy omelets are to cook. All you need are some eggs, along with any other food that you wish to use as an ingredient. However, in Le Parker Meridien Hotel in New York, the restaurant called Norma's took a giant leap forward by adding lobster claws and 10 ounces of Sevruga caviar into six eggs. The result is the zillion dollar lobster frittata. A scaled-down version features only 10 percent of the caviar. As only an ounce is included, the restaurant only sells it for $100. The full version of the frittata has been sold only about 12 times, while the smaller version is ordered around 50 times a year.
7. Craftsteak's Wagyu Ribeye Steak – $2.800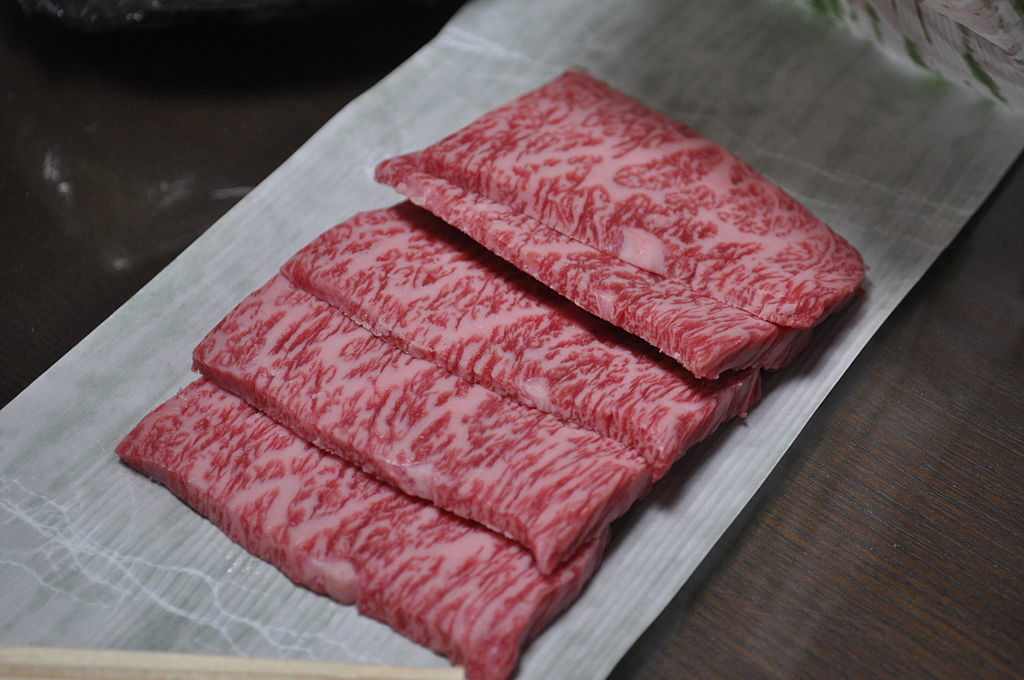 Photo Autor – Schellack
Wagyu beef is a sought-after item because of its high percentage of omega-3 and omega-6 fatty acids. Its genetic predisposition also allows it to have an acceptable ratio of monounsaturated to saturated fats. The best of the lot is the one from Kobe, raised in the prefecture of Hyogo in Japan. The cows raised here are fed with beer and are massaged regularly to ensure tenderness. A full Wagyu ribeye in Craftsteak in New York was once served for $2,800.
6. Bombay Brassiere's Samundari Khazana Curry – $3,200

In order to celebrate the success of  Slumdog Millionaire, Bombay Brassiere decided to create a curry dish fit for winners of Who Wants to be a Millionaire? Devon crab? Check. White truffle? Check. Beluga caviar in gold leaf? Check. There are also gold-coated Scottish lobsters, four abalones, and four quail eggs filled with even more caviar. And this is how you can put together the most expensive curry.
5. Domenico Crolla's Pizza Royale 007 – $4,200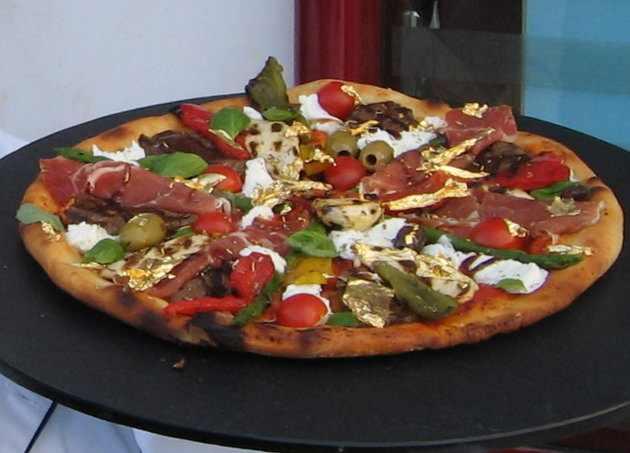 Domenico Crolla is a Scottish chef known for putting portraits into his pizza creations. He decided to create the Pizza Royale 007, though the producers of the James Bond films did not commission it. It was a 12-inch pie, filled with lobsters marinated in cognac, caviar soaked in champagne, tomato sauce, Scottish smoked salmon, prosciutto, venison medallions, and vintage balsamic vinegar. To top it all, there are 24-carat gold flakes. They are not to be taken home, however, as they are edible.
4.Densuke Black Watermelon – $6,100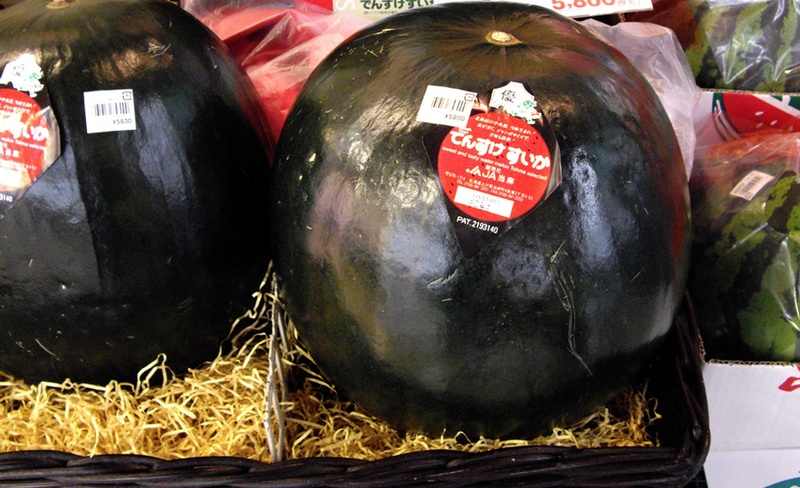 Photo Autor – puamelia
Black watermelons are extremely rare items, especially the Densuke assortment that is only grown in the island of Hokkaido in Japan. A harvest will typically yield only a few dozen fruits. What makes it special, aside from its rarity? Its hardness and crispness are just perfect, plus, the level of sweetness is just incomparable. A fruit that weighed 17 pounds once went for $6,100.
3. Yubari King Melons – $22,782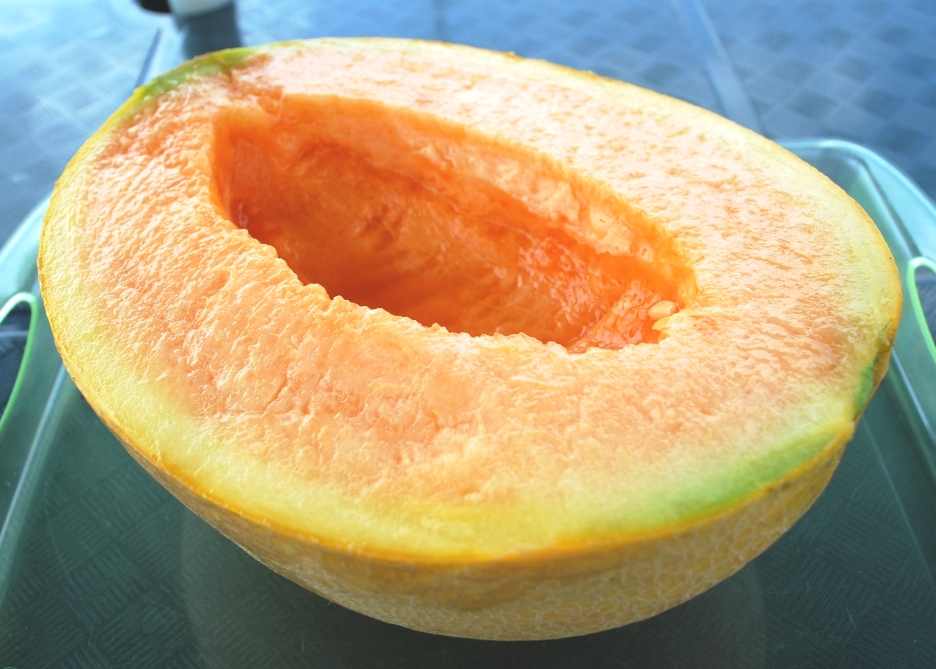 These are not plain cantaloupes that you can find in the supermarket. This kind of melons are coveted because of its proportions and sweetness and they so in demand that auctions are actually conducted for its purchase
In 2008, over 100 melon fruits from Yubari were on the block. The most perfect of all was the first item put on sale. A businessman who owns a souvenir shop and seafood lunch restaurant made a bid of nearly $23,000 for the honor and privilege of taking home that particular fruit.
2. Almas Caviar – $25,000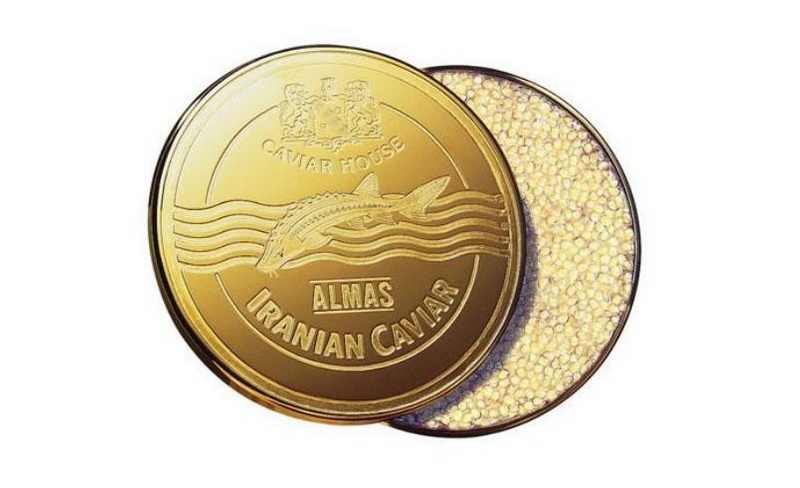 This caviar comes from Iran which makes it extremely rare and extremely overpriced. Finding a store that sells is like trying to find a needle in a haystack. The only known outlet that sells is the Caviar House & Prunier located in Piccadilly in London. They sell a kilo of this extremely expensive caviar in a 24-karat gold tin for $25,000. If you prefer just to have a little taste of this delicacy then they sell smaller tins for the modest amount of $1,250 each.
1. Italian White Alba Truffle – $160,406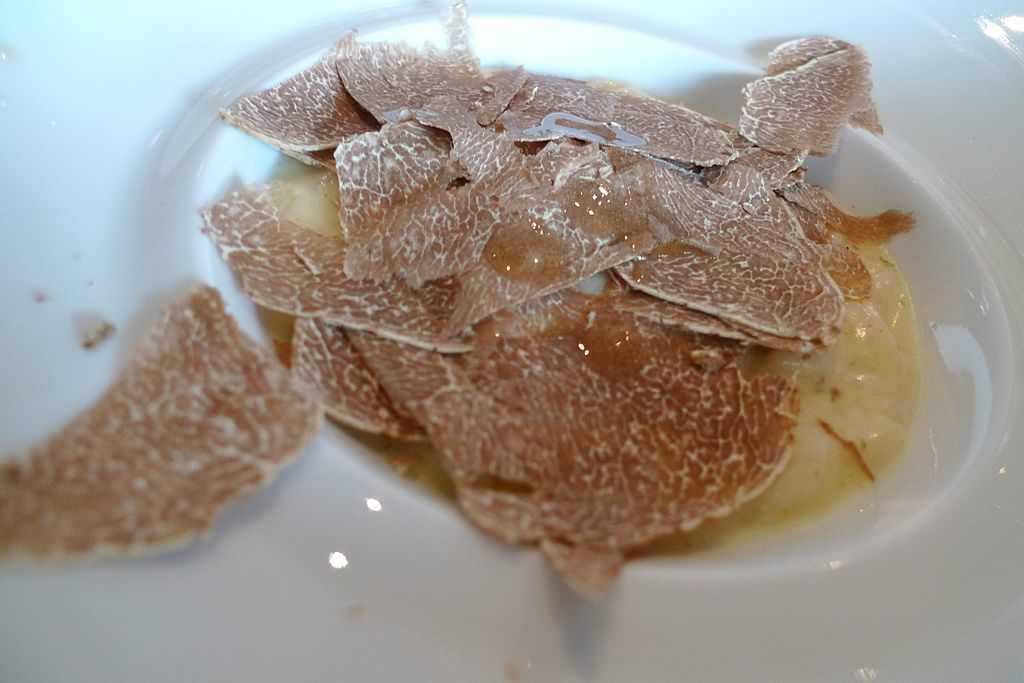 Photo Autor – Arnold Gatilao
Truffles are notoriously pricey items, because they are very difficult to cultivate which makes them a true delicacy and as some have called them – the king of all fungi. However, none are as dear as the Italian white Alba version. For you to have an idea, of how expensive this food item can be, a retail investor from Hong Kong and his wife once paid over $160.000, for a 1.51 kilograms truffle. I just keep thinking on the number of meals one can have with that amount of money.