Portugal is best known for its sunshine, long beaches, culture, history, monuments, cuisine, fine wines, world-class golf courses and, of course, for its gracious and friendly people.
That's what most people know. Let's look at what you probably don't know… or even imagined.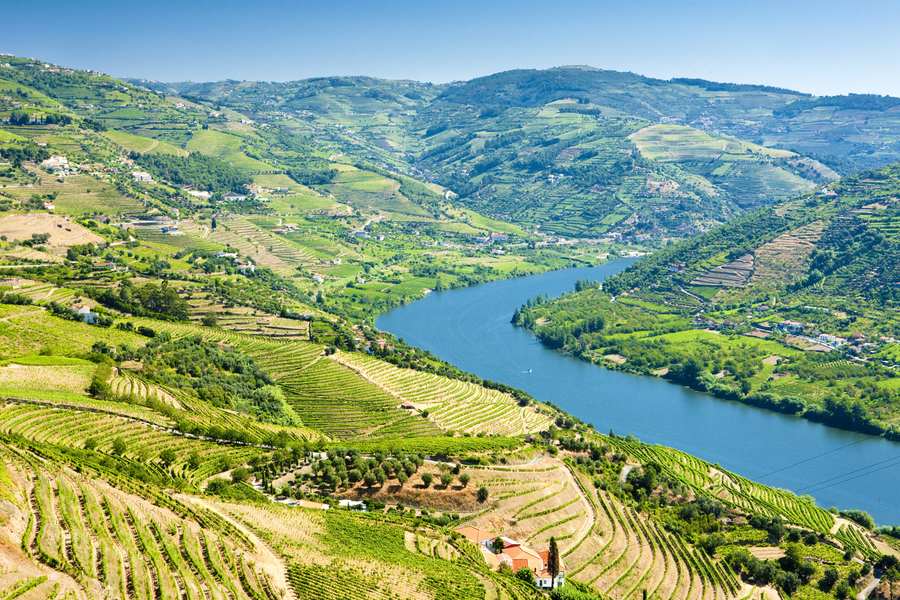 June 10 is Portugal's National Day, commemorating the death, in 1580, of national literary icon Luís Vaz de Camões who wrote the Os Lusíadas (The Lusiads), Portugal's national epic poem celebrating Portugal's history and achievements, which brought fame and fortune to the country. Legend has it that Camões survived a shipwreck in the region of present-day Vietnam and saved his epic poem by swimming with one arm while keeping the other arm above water.
Tourism
1.
Portugal is among the 20 most visited countries in the world, receiving an average of 13 million foreign tourists each year. Tourism is playing an increasingly important role in Portugal's economy, contributing to about 5% of its GDP.
2.
Lisbon, the capital, is the 16th most visited city in Europe according to the 3rd Global Destination Cities Index 2013.
3.
Portugal is one of the world's top surf spots. Portugal has a coastline that spans 497 miles (800 kilometers) and it's known to have 364 days of surf!
4.
In October 2010 Hawaiian surfer Garret McNamara caught the largest waver ever surfed (30 m or 90 ft) near the town of Nazaré, in central Portugal.
https://youtu.be/IlrqyHIE4wc
5.
If you've already visited Portugal, you may wonder why there are so many colorful clay rooters for sale in most souvenir shops. Legend has it, that the Rooster of Barcelos tells the story of a dead rooster's miraculous intervention in proving the innocence of a man who had been falsely accused and sentenced to death.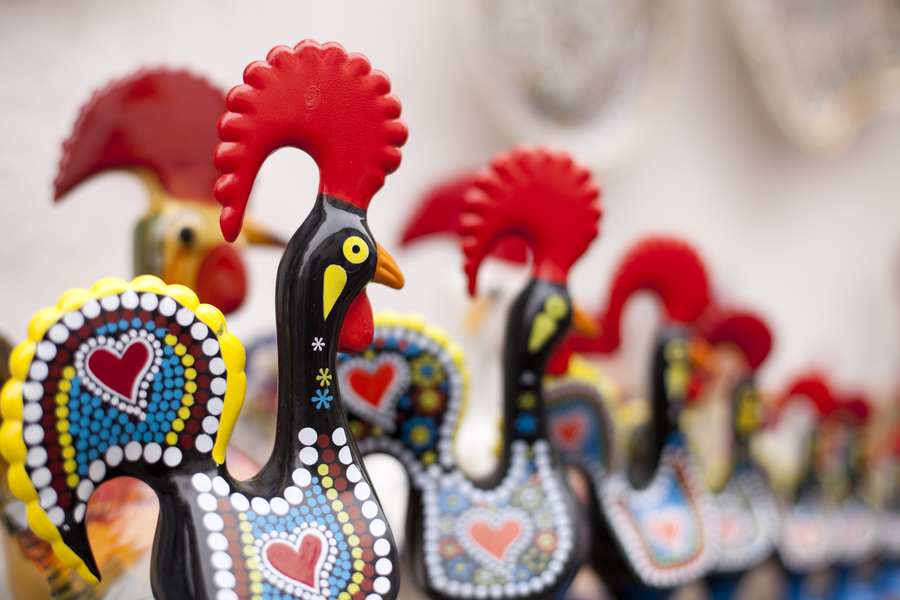 People, Sports and the Famous Dog
1.
Portuguese are friendly and peaceful. According to the World Peace Index 2013, Portugal ranks as the 18th most peaceful country in the world.
2.
The Portuguese eat more fish and shellfish per capita than in any other country.
3.
Lisbon's soccer team, Benfica, is the world's most supported football club according to the Guinness Book of World Records. Portugal also has Ronaldo, elected the world's best football player, plus the charismatic (and controversial) football coach José Mourinho who said he was "special" during a press meeting, and it didn't take long for most to agree with him… whether they liked him or not.
4.
The Portuguese Water Dog is a hypoallergenic dog breed partly because they do not shed hair. One of these fine dogs, Bo, gained celebrity status as Barak Obama's family pet. Bo must be "special" too…the Obama's just adopted another Portuguese Water Dog, a female puppy called Sunny.
https://youtu.be/tE69MIzweTI
Achievements
1.
The Lisbon Oceanarium is the largest indoor aquarium in Europe.
2.
The Vasco da Gama Bridge, which crosses the Tagus River is Lisbon, is Europe's longest bridge measuring 17 km (56,381 feet).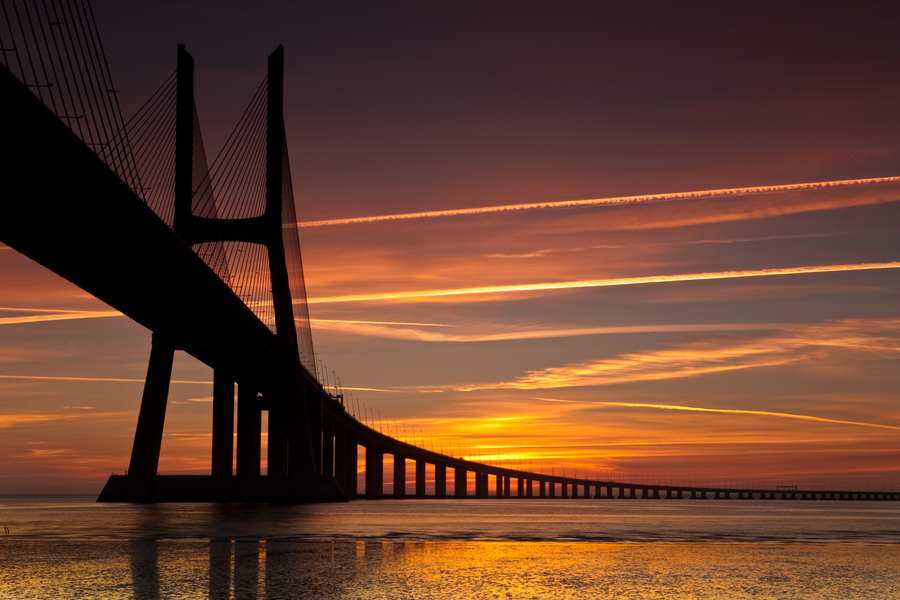 3.
In 2006, Portugal installed the world's first wave farm to produce electricity.
4.
Over half of the world's cork is produced in Portugal. Cork trees renew their bark every nine years.
5.
Portugal is the only EU country where life imprisonment has been abolished.
6.
The internationally famous and authentic Port wine (known as "Porto") is produced in the Douro Valley near the city of Porto.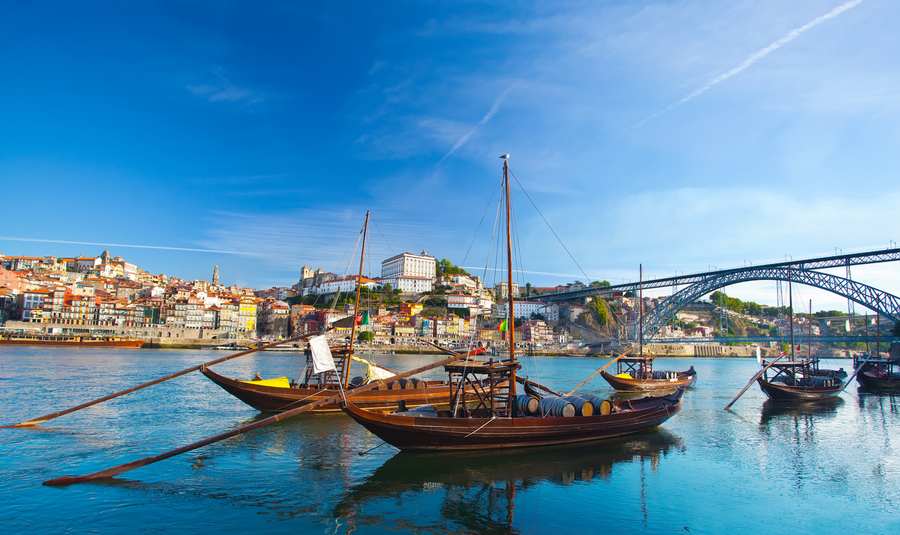 7.
Fado music was classified by UNESCO as an intangible Cultural Heritage in 2011 and is characterized by mournful tunes and lyrics, a sentiment of resignation, fate and melancholy.
https://youtu.be/i-JXKvlGc9U
A Nobel Prize in Literature and a Poet with Various Lives
1.
Ever since José Saramago was awarded the Nobel Prize in literature in 1998, Portuguese authors have become increasingly popular around the world. Blindness, a book about a society suffering an epidemic of blindness, is perhaps Saramago's most popular book which was adapted to a movie with the same name.
2.
Fernando Pessoa was regarded as one of the greatest poets of the 20th Century. Fernando Pessoa's capacity to write under several heteronyms, each endowed with a different personality, biography and writing style, is beyond comparison. Although acclaimed and revered as one of Portugal's finest writers, this leading figure in Modernism only published one book of poetry "Mensagem" during his lifetime. All his other writings were discovered and published after he died at the age of 47 in 1935.
Amazing Historical Facts
1.
Half of the "New World" once belonged to Portugal.
2.
The Portuguese language is spoken by about 230 million people worldwide (of which 210 million are native speakers) and is the official language of 9 countries.
3.
The University of Coimbra was established in 1290, making it one of the oldest universities on the European continent.
4.
The Portuguese Empire was actually the first global empire in history! It was also one of the longest-lived colonial powers, lasting for almost six centuries from when Ceuta was captured in 1415, until Macau (now China) was handed over in 1999.
5.
The kingdom of Portugal lasted for nearly 800 years, from 1139 to 1910. Since 1910, the country has been a republic. The modern democratic republic was founded in 1976.
6.
Portugal was the first colonial power to abolish slavery in 1761 – that's half a century before Britain, France, Spain, or the United States.
7.
The Anglo-Portuguese Alliance, signed in 1373, is the oldest alliance in the world which is still in force.
8.
The archipelagos of Madeira and the Azores, discovered by the early explorers, are scattered within the Atlantic Ocean.
https://youtu.be/Wlpw0Fg5_3k
9.
The Portuguese language has 600 words that come from Arabic, including the word Algarve.
10.
The Moors, Muslim people from North Africa, settled in the Iberian Peninsula in 711. The Moors were pushed out of Iberia by Christian armies and by the 9th century, northern Portugal was under Christian rule.
11.
In 1488, Bartolomeu Dias – a nobleman of the Portuguese royal household and a Portuguese explorer – was the first European known to sail around the southernmost tip of Africa, which he named the Cape of Good Hope.
12.
At the end of the 1490s Vasco da Gama discovered the sea route to India.
13.
In 1522, Ferdinand Magellan, a Portuguese explorer, was financed by Spain and became the first to complete a circumnavigation of the world.
14.
In 1755, on All Saints Day, Lisbon was struck by a 9.0 magnitude earthquake – one of the most powerful in European history, killing 275,000 people. The earthquake was followed by a tsunami and – because churches were filled with candles for the holiday – fires brought the city to rubble.