There is something sinister and at the same time romantic about castles, don't you think?
I find that they evoke a palpable sense of both melancholy and wonder.
When I think about them, I have a whirl of emotions that I can't really explain. These ancient fortifications brim with mystery and history. They are a symbol of the past – a live reminder that quests, battles, knights and chivalry were not always exclusive of fantasy tales.
Select the one that really strikes your fancy and if you dare, go medieval on your next trip and plan a visit -history will be whispered to you, from every room.
Please notice, that despite numbered there is no particular order to the list provided.
1. Castle Neuschwanstein in Germany

Photo Autor – b k
Fact: this castle is breathtaking. It was built in the 1800s ad can be found in Schwangau, in the Bavarian Alps. For those seeing it for the first time it may have striking similarities with something that you have seen somewhere, right? Well that is because, looks so much with the Disney Castle in Florida and some argue that it was indeed modeled after the Neuschwanstein Castle.
2. Castle of Coca in Spain

Photo Autor – Ignacio Cobos Rey (Lironcareto)
An excellent example of Gohic and Mudéjar styles, the Coca Castle was built in 15th century by the Archbishop of Seville and it can be found in the town of Coca in the Segovia province of Spain.
3. Peles Castle in Romania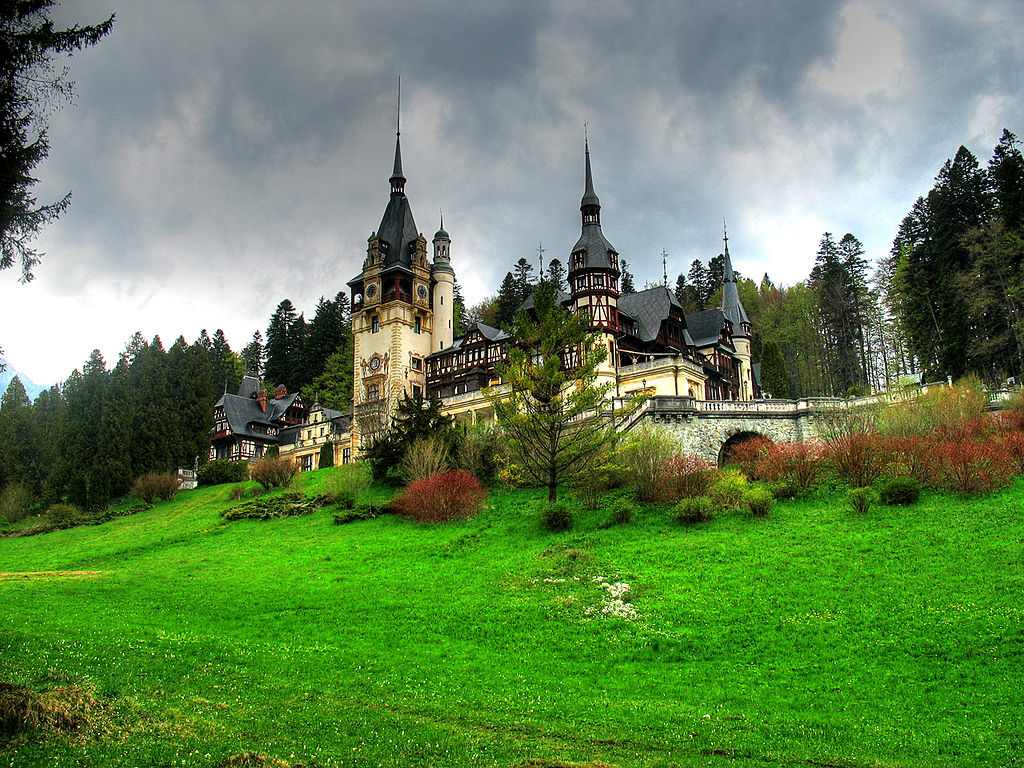 Photo Autor – Gabi Jguma
Peles Castle can be found in Romania in the majestic Carpathian Mountains and it is known as one of the most beautiful castles in Europe.
4. Bojnice Castle in Slovakia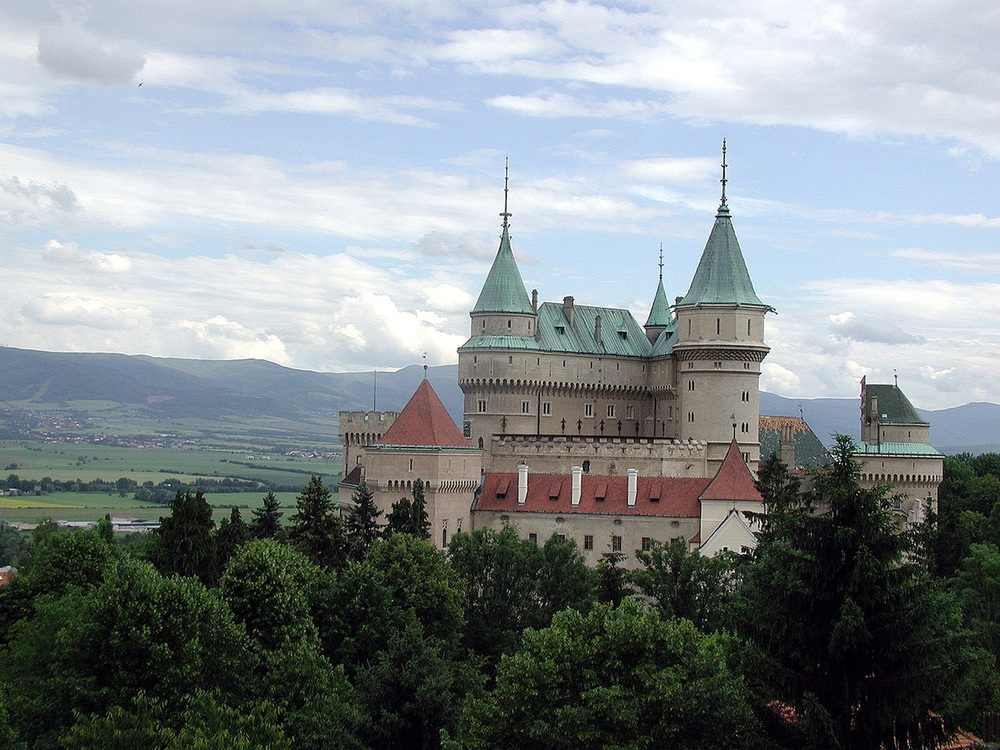 Photo Source – Wikipedia
This caste dates back to the 12th century and it is known as one of the most romantic castles in Europe. If you want to have a fairy tale dream you can do it at Bojnice Castle among many other events that can take place in this delightful place.
5. Ksiaz Castle in Poland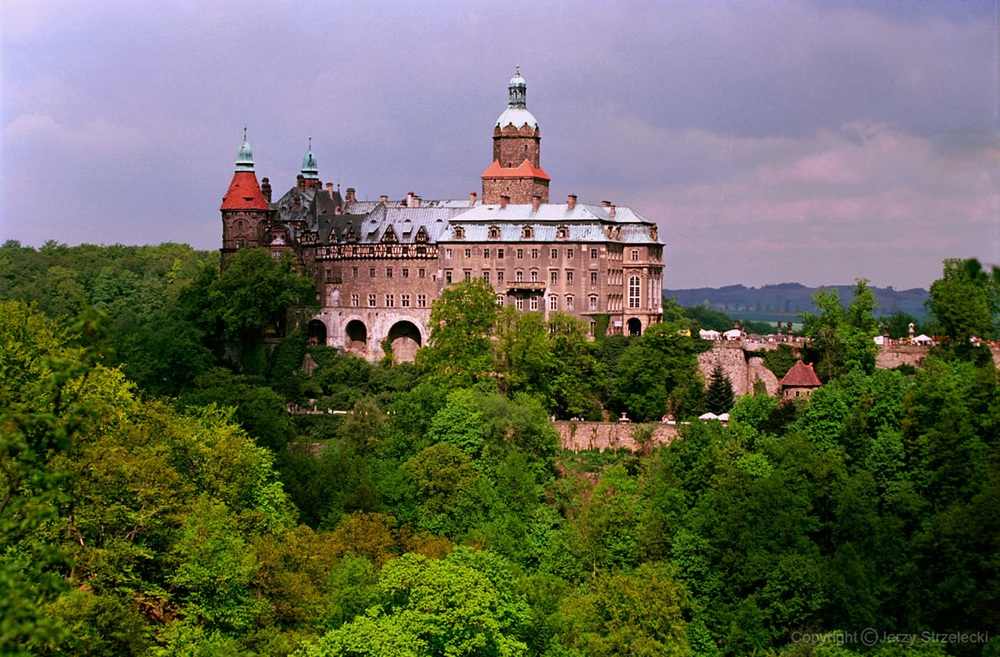 Photo Autor – Jerzy Strzeleck
This castle was built in the 13th century by Bolko I, the Strict and it is also called as the Pearl of Lower Silesia. It has been destroyed and rebuilt many times, over the Years. It was once confiscated by the Nazis and later occupied by the Red army.
6. Brodick Castle in Scotland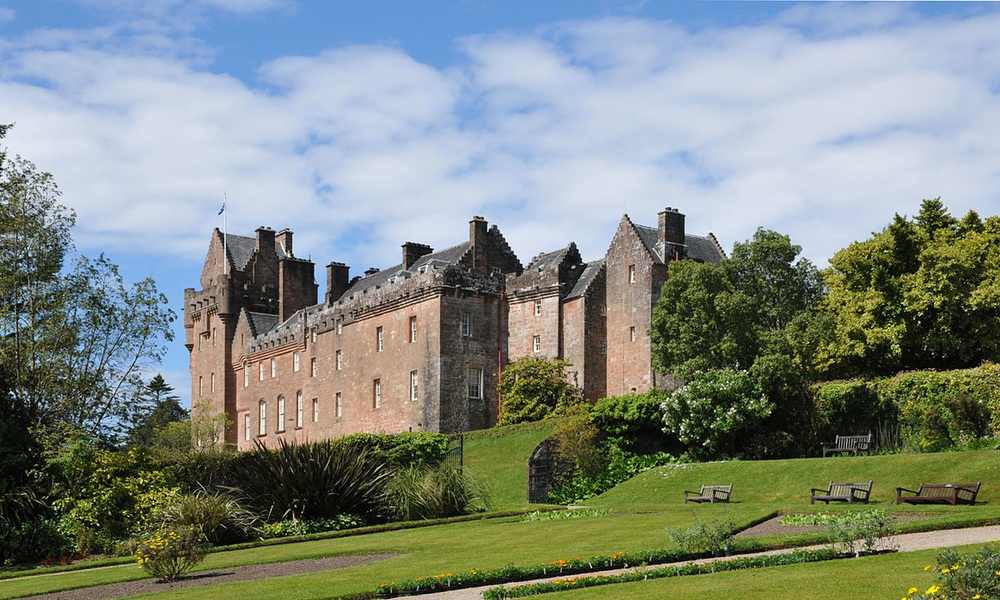 Photo Autor – Sir Gawain
This is one of the oldest castles in Europe. It was built as a protection against the Vikings and it can be found in the Isle of Arran in Scotland. It was first built by the English Dukes of Hamilton and it stayed in the family until the last Hamilton heir gave it up. Aside from the amazing art collection, visitors can also enjoy the rhododendron collection in the garden, which is famous world wide.
7. Veliki Tabor Castle in Croatia
Photo Autor – Ex13
This castle was built in the 12th century and is located in the gorgeous region of Zagorje, in Croatia. It was once owned by the noble Ratkaj and by the painter Oton Ivekovic. Currently it is owned by the state and it is a Unesco's World Heritage Site Member. It is used for an array of events – tourist site, museum, venue for the Tabor film festival, leisure events, etc.
8. Almourol Castle in Portugal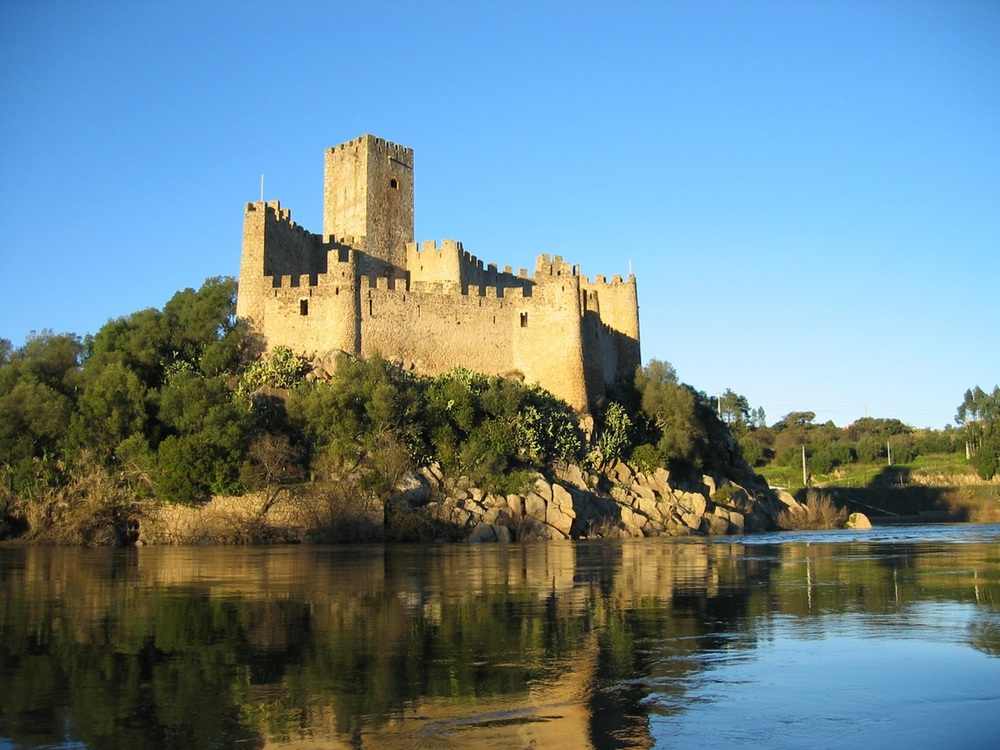 Photo Source – Wikipedia
Among many legends about this castle, there is one that says it is haunted by a princess. It was first built by the Celtics and Romans; however it was later rebuilt by the Knights Templar in 1171. It stands in a small island in the middle of the Tagus River, surrounded by a misty atmosphere of romance.
9. Lincoln Castle in England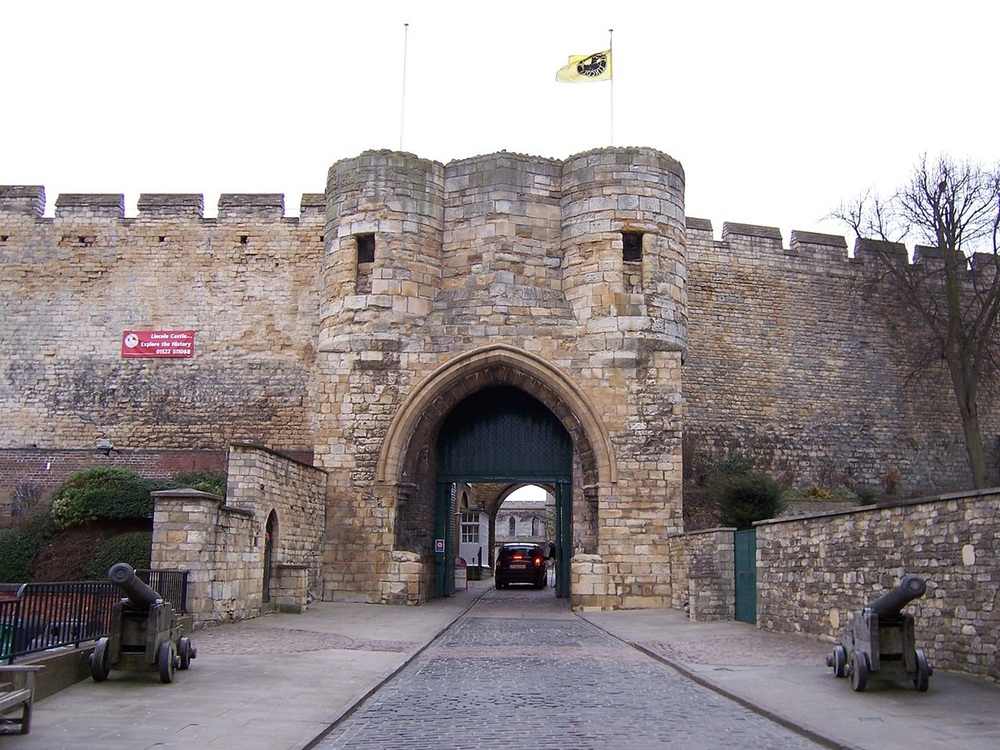 This castle is located in Lincolnshire and it was built in 1068. It used to be the home of William the Conqueror and it came down in history as being one of the only two castle in England that were originally built on two mottes – the other one is Lewes in Sussex.
10. Penedono Castle in Portugal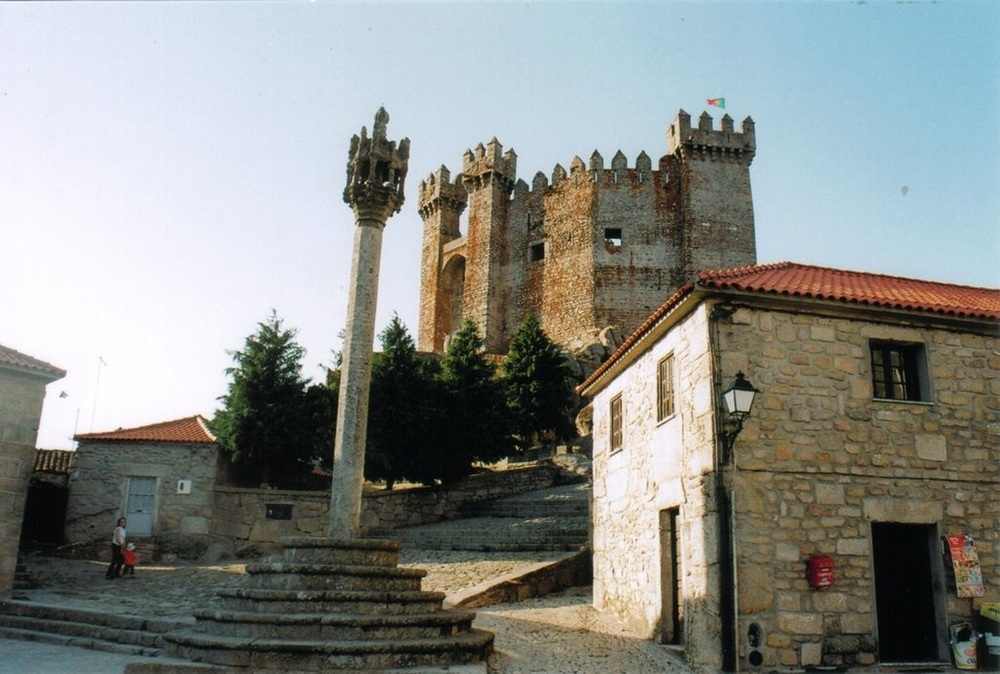 Photo Source – Wikipedia
Over one thousand years old, the interior is completely empty; however there are beautiful views to be seen from the walls. It is mentioned in a medieval tale of twelve Portuguese knights who went to England to compete in honor of twelve English ladies.
11. Bran Castle in Romania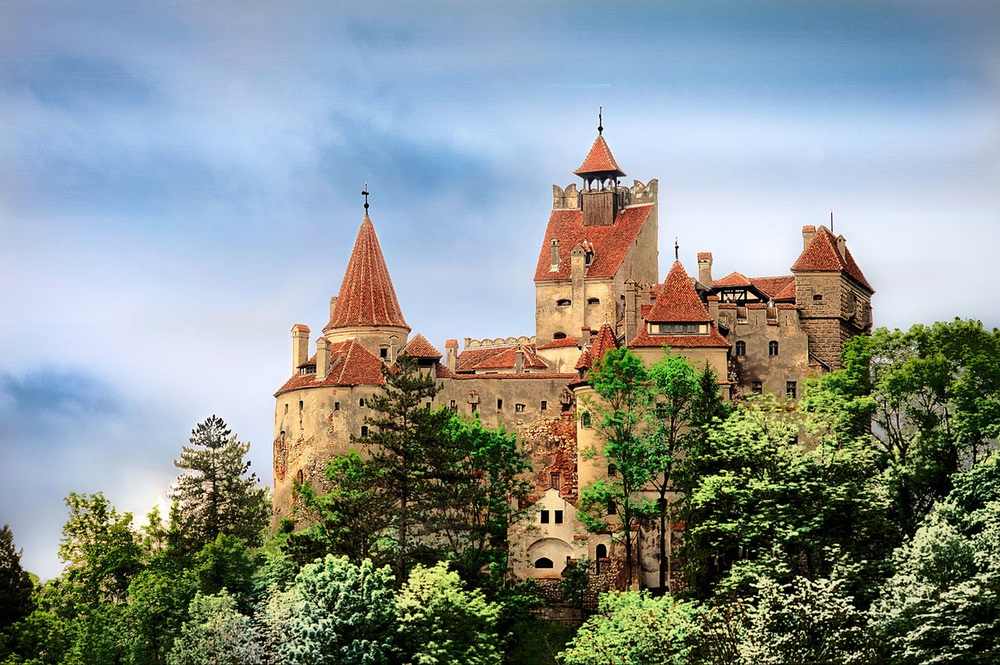 Photo Autor – Dobre Cezar
Set in the hills, this charming castle has strong ties with the legend of Dracula and it has been converted into a museum. It was first built by the Knights of the Teutonic Order in 1212.
12. Eltz Castle in Germany
Photo Autor – kaʁstn
This is one of the most well preserved castles in Germany and it has been owned by the same family for over 800 years. It is situated in the hills between Koblenz and Tried in West Germany.
13. Guimarães Castle in Portugal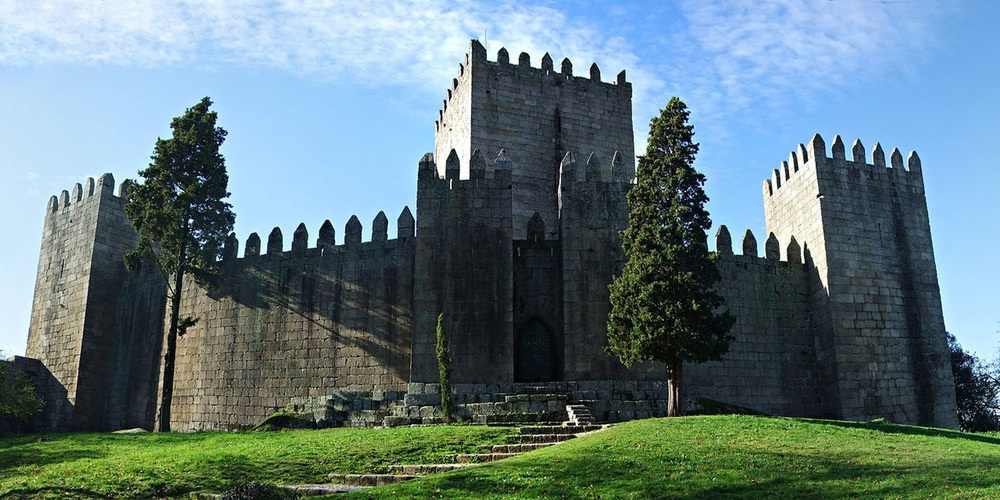 Photo Autor – Filipe Fortes
This castle is the symbol of the foundation of Portugal's Kingdom and it is situated in the country's first capital (the beautiful city of Guimarães). It is believed that it was in this caste that Afonso Henriques (Portugal's first king) was born.
14. Mont Saint-Michel in France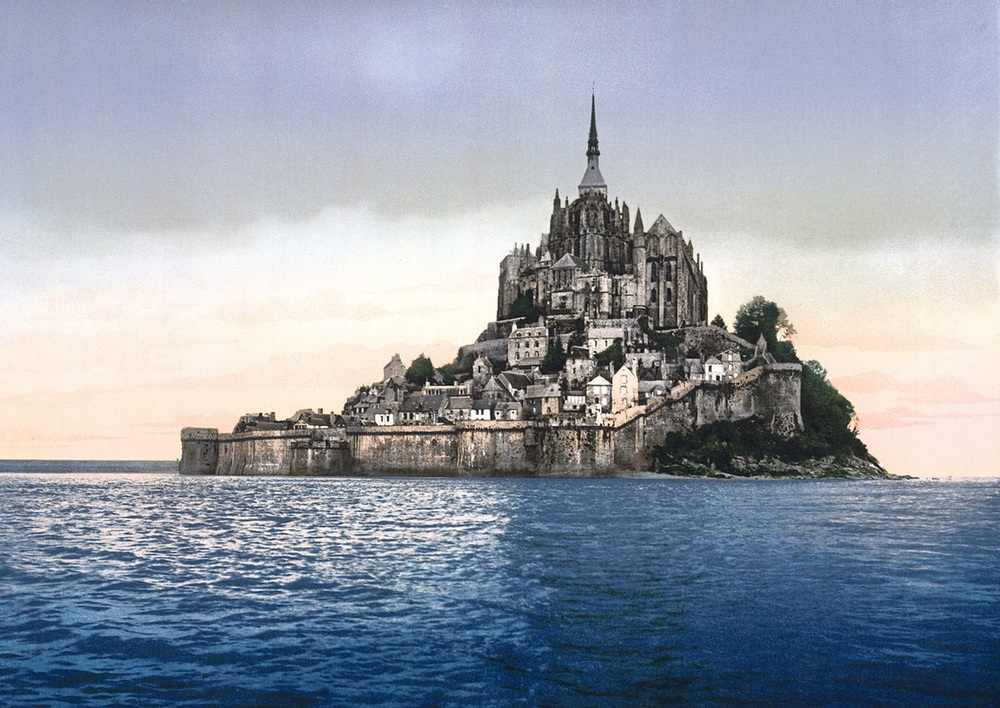 This spot was original and abbey and served as very popular destination for pilgrims. Currently, it is seen as a medieval wonder due to the fact that it is built in a rocky peak. It is situated near Normandy
15. Castle Frankstein in Germany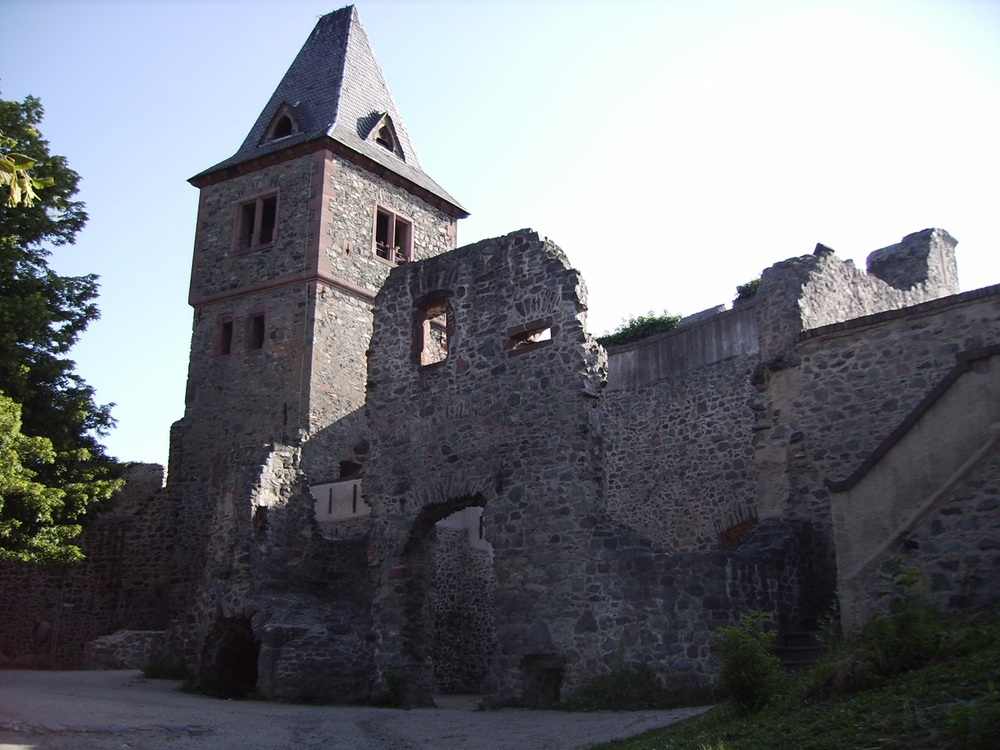 Photo Autor – Pascal Rehfeldt
This castle is extremely famous because of all the myths and stories surrounding it. It is definitely worth to pay a visit and find out its own real history.
16. Viana do Alentejo Castle in Portugal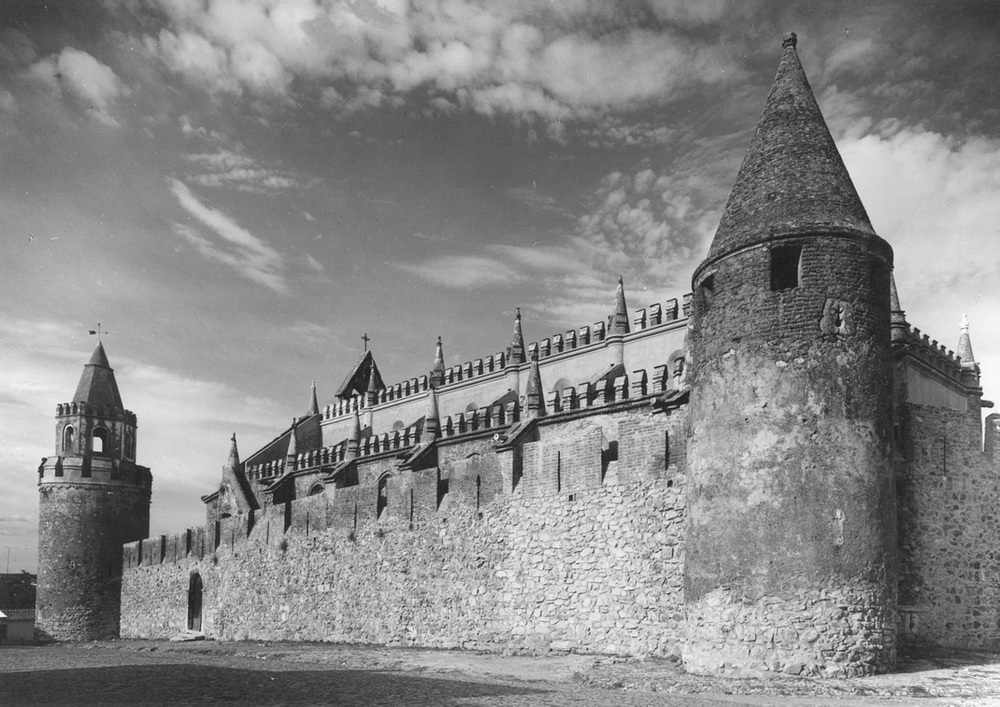 Photo Autor – Biblioteca de Arte / Art Library Fundação Calouste Gulbenkian
Alentejo province is well-known for its sleepy villages, however, Viana do Alentejo in particular is more than a bit sleepy – it is on the verge of becoming a ghost town. It has one of the most attractive castles – built in the 1313 with cylindrical towers, one of the most remarkable constructions of the late-gothic period in Portugal – in the country, that was carefully restored in 2010 and it does not even comes featured in most guidebooks. Hopefully this will change soon.
17. Malbork Castle in Poland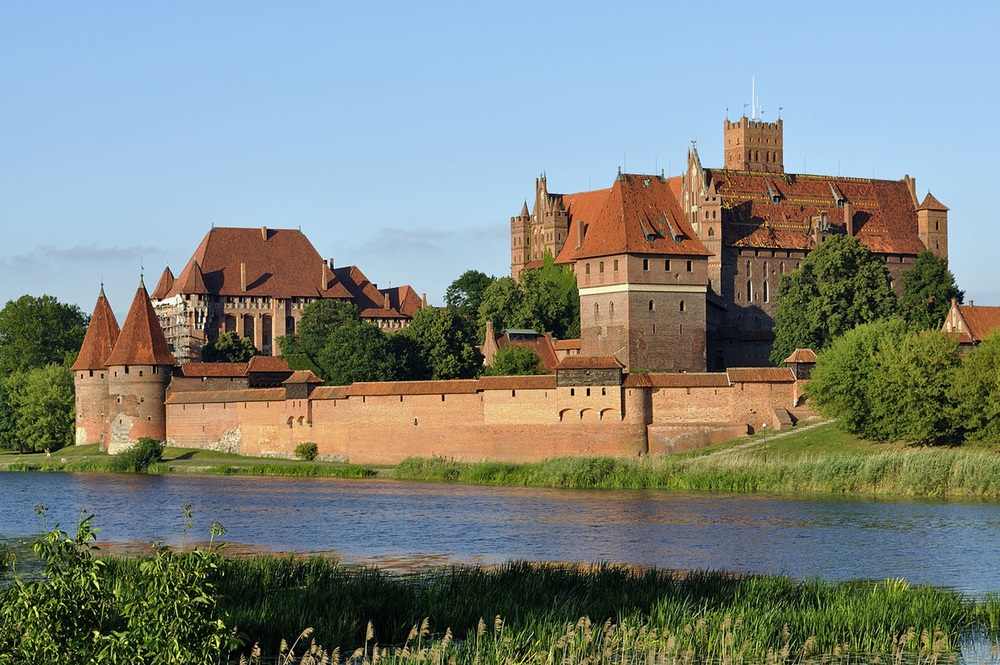 Photo Autor – DerHexer
Listed as a World Heritage Site in 1997, Malbork castle was founded in Prussia in 1274 by the Teutonic Order. Today, this beautiful Gothic brick castle complex.
18. Castle of Eger in Hungary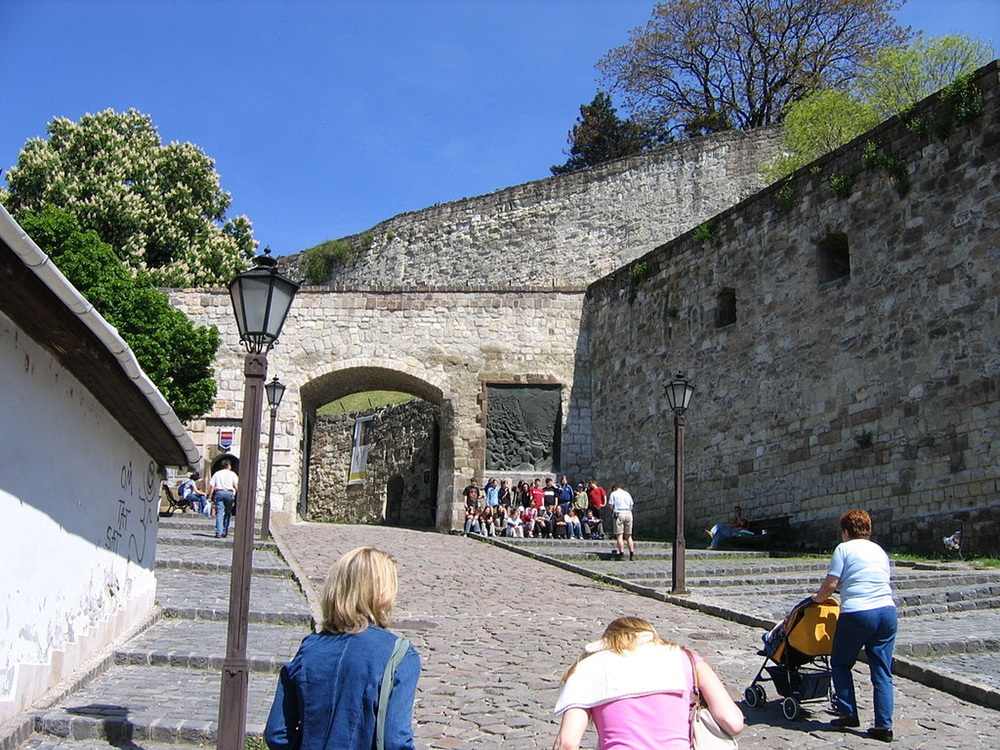 Photo Autor – Andrew Bossi
The castle dates back to 13th century and is famous for fending off the massive Turkish army invasion in 1552 and it is one of Hungary's most popular tourist attractions.
19. Windsor Castle in England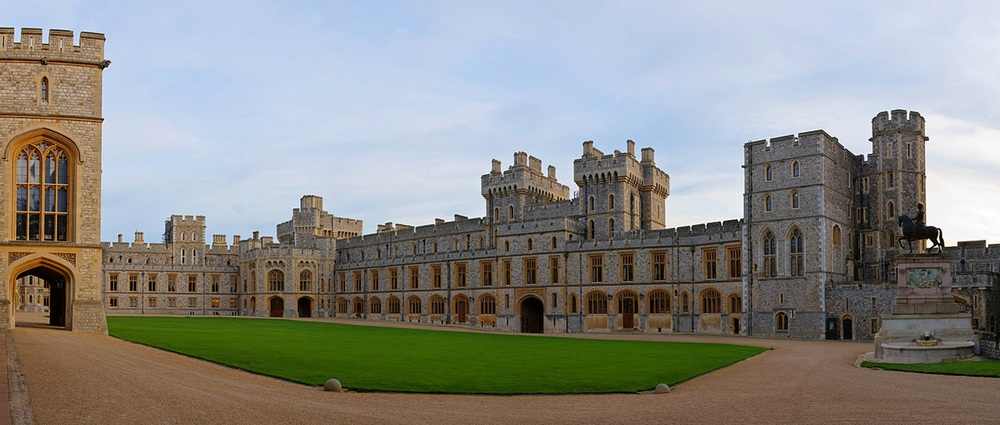 Photo Autor – Diliff
Who has not heard of Windsor Castle? Located in the English county of Berkshire, Windsor Castle is one of the most perfectly maintained castles in the world. Of course, the renowned guards who do not flinch are also present here.
20. Évoramonte Castle in Portugal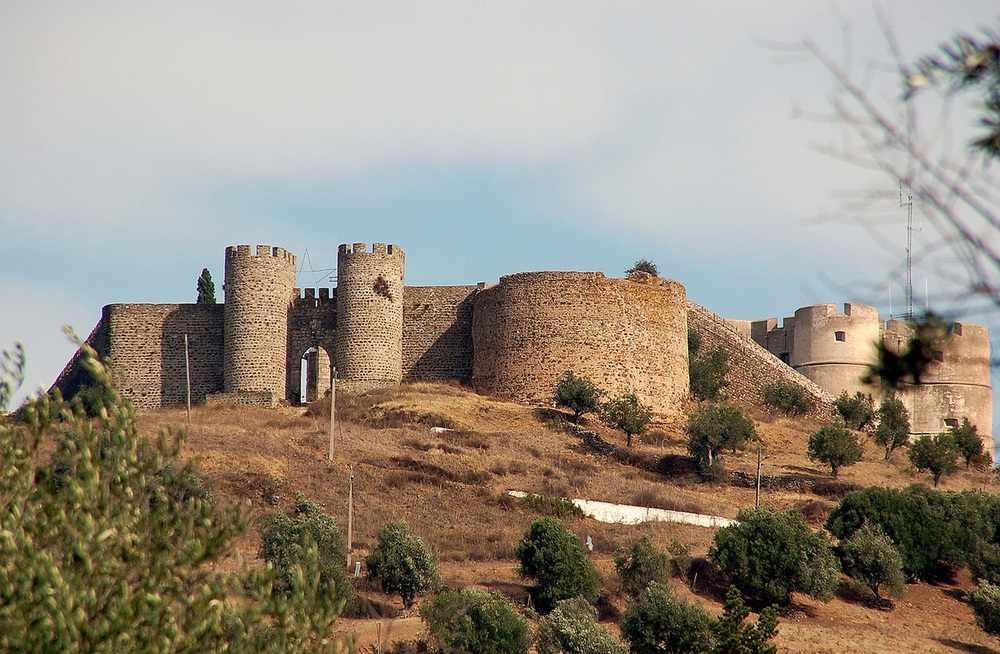 Photo Autor – José Barreiro
Found in the center of a typical Alentejo town, this 12th century castle is surrounded by knotted "ropes" that symbolize the Bragança royal family. There are vaulted rooms inside and it mixes styles that range from Gothic, Renaissance to Manueline.
21. Trakai Castle in Lithuania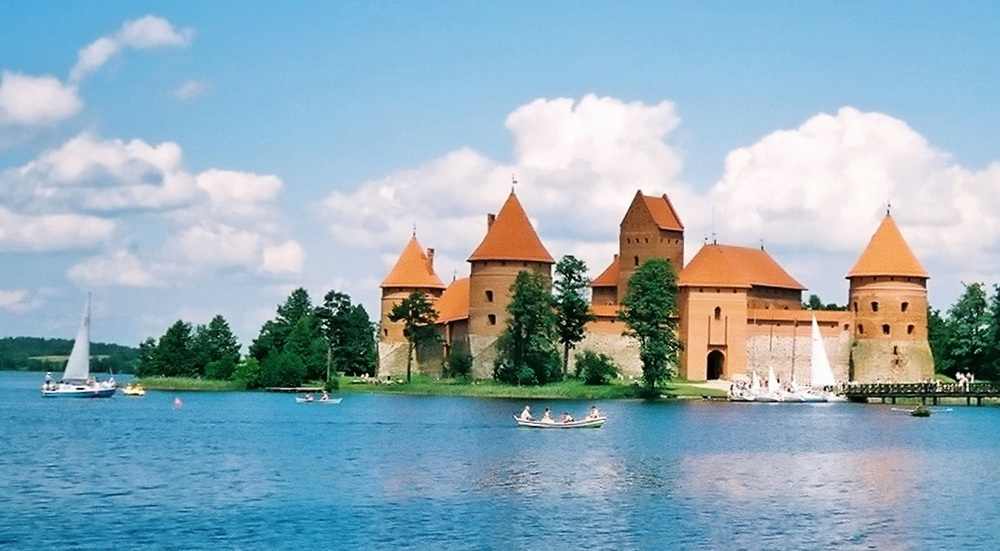 Photo Autor – Julo
Situated in the town of Trakai in Lithuania, Trakai Castle is a brilliant example of Gothic architecture. There are actually two castles to see at Trakai – one on an island, and one on the shore of Lake Galvė. The castle hosts an excellent museum that is filled with Lithuanian artifacts and other interesting objects that were discovered on the castle grounds.
22. Spis Castle in Slovakia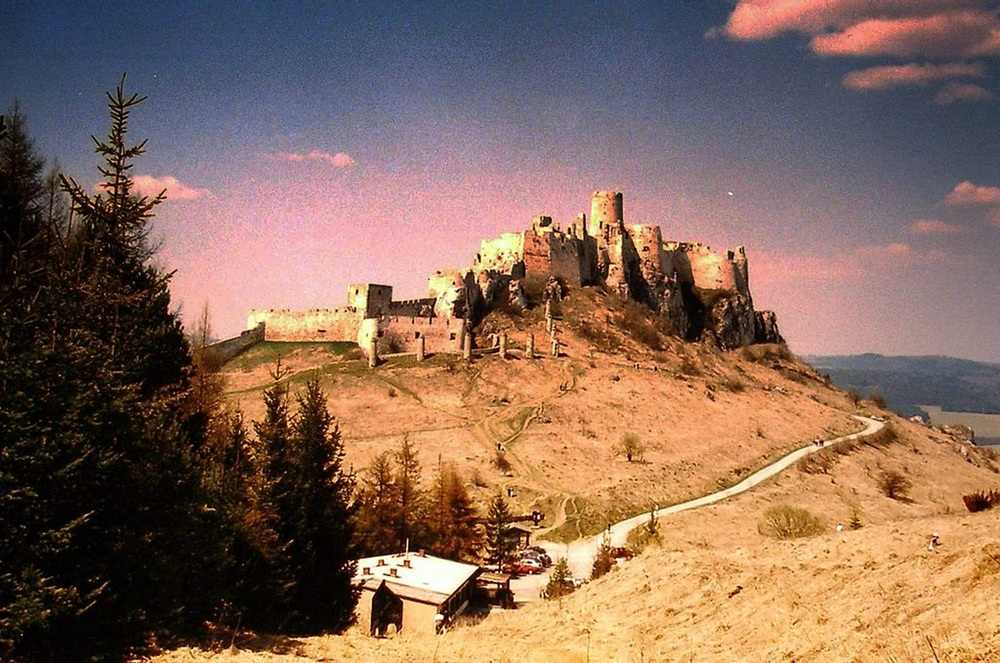 Photo Autor – Ing.Mgr. Jozef Kotulič
Going back to the 12th century, Spis Castle is one of largest medieval castles in the Central Europe and is situated above the town of Spišské Podhradie. The castle was declared a national monument in 1961 and was once owned by the Royal Family. Spis Castle is a UNESCO World Heritage Site.
23. Obidos Castle in Portugal

Photo Autor – Alvesgaspar
This Moorish castle was redesigned in the 12th century and is one of the very few in the country that hasn't become an abandoned ruin. That's because it's now a very romantic hotel, and the village which it surrounds is one of Europe's prettiest and best-preserved, naturally attracting thousands of visitors.
The castle features cylindrical and square towers, and includes the former mayor's mansion with Manueline windows, now part of the hotel.
24. Hohensalzburg Castle in Austria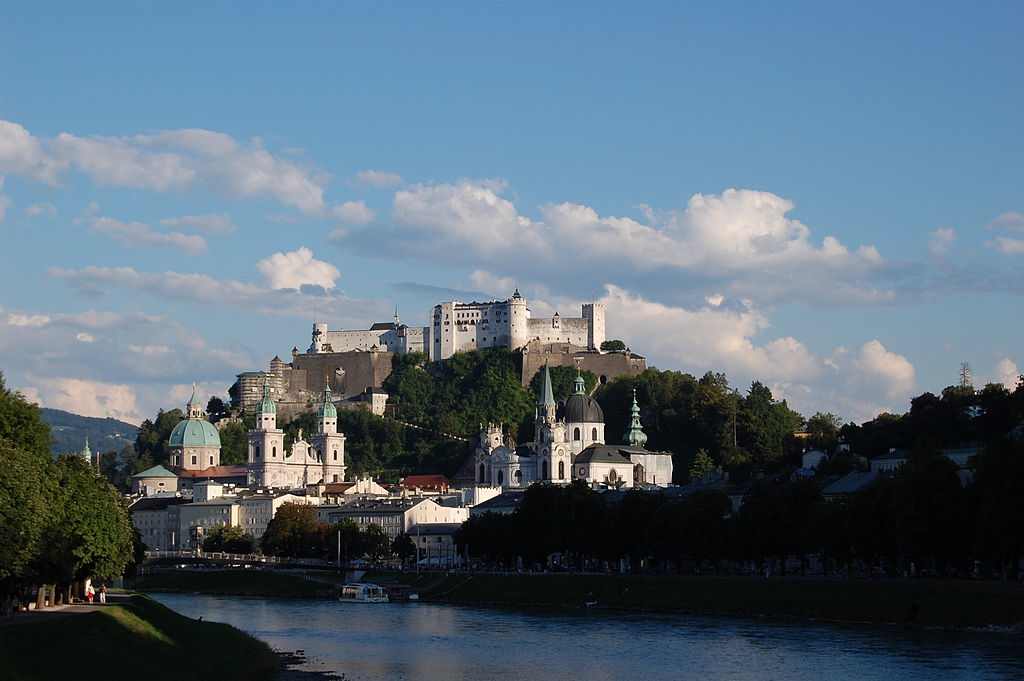 Photo Autor – Stephantom
Built in 1077 by Archbishop Gebhard, Hohensalzburg Castle is located in the picturesque Austrian town of Salzburg. This massive fortress sits over the city on Festungsberg hill and is one of the largest medieval castles in Europe.
25. Canterbury Castle in England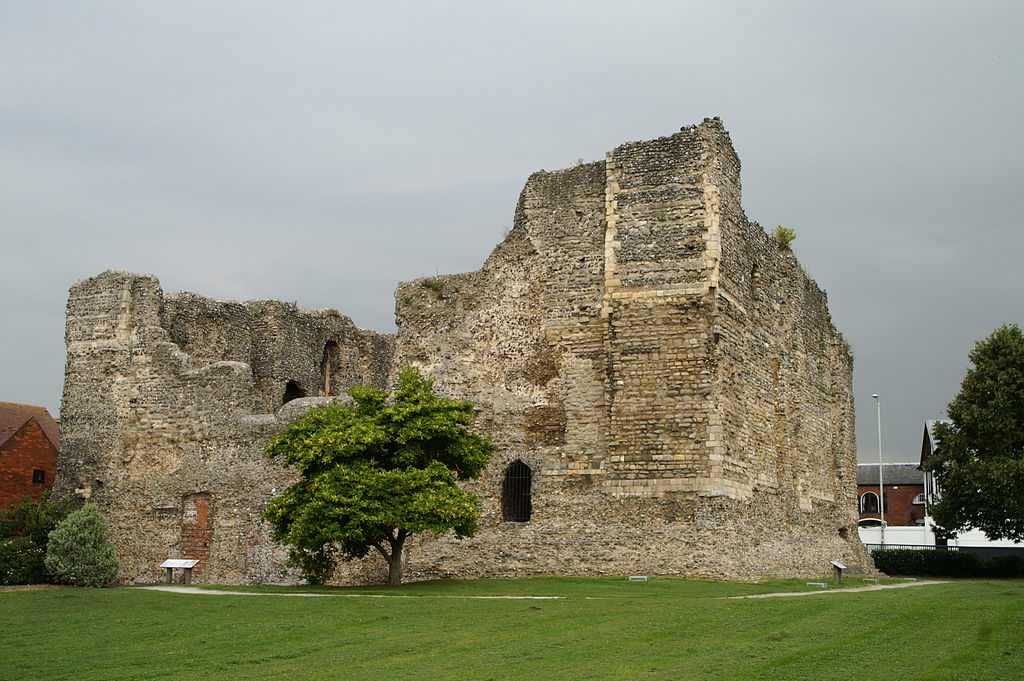 Photo Autor – Hyougushi
Another extremely old castle, the Canterbury Castle was built in the 3rd century. As with other castles, Canterbury Castle was added on to over the centuries. And while the castle is not intact anymore, it still is a wonder to behold.
26. Sintra's Mouros Castle in Portugal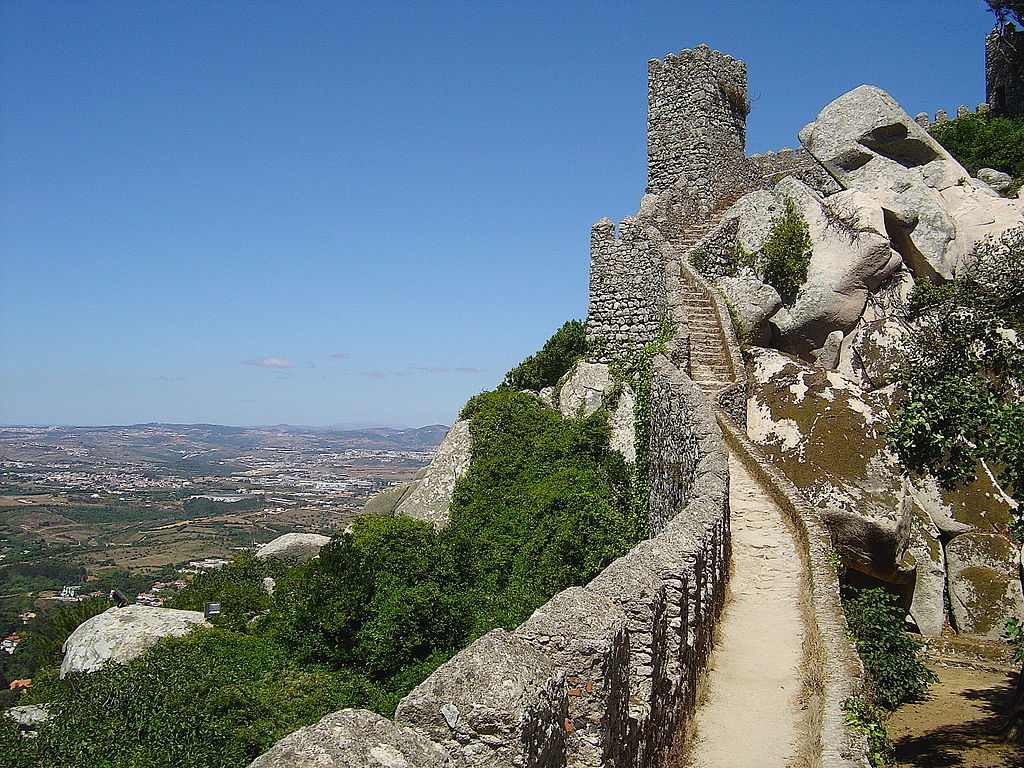 Photo Autor – Vitor Oliveira
This castle was built in the eight century and it includes an old cistern and a romantic park. Its walls climb hills through massive boulders.
27. Predjama Castle in Slovenia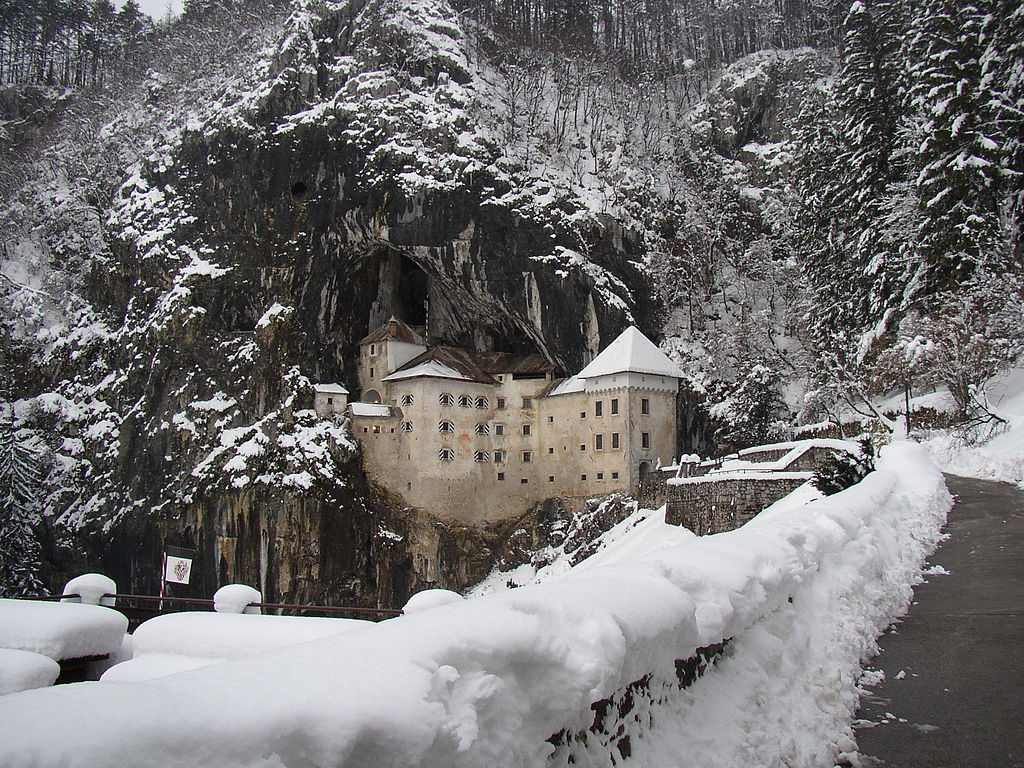 Photo Autor – Shadowgate
Built into a natural rock formation in Slovenia, Predjama Castle is a popular destination for visitors of the area. Now a museum showcasing the life of various medieval lords, Predjama Castle has been rebuilt twice, after experiencing war and natural disaster. This remarkable Renaissance castle is unassuming in its beauty, but is a must-see for enthusiasts.
28. Pembroke castle in Wales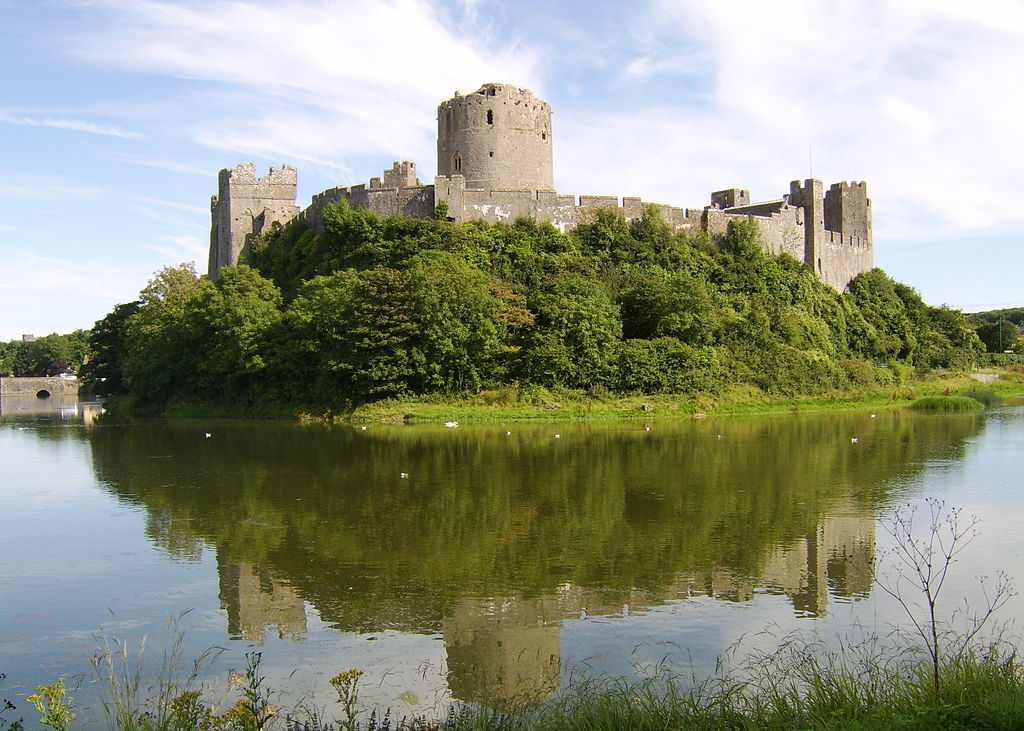 Photo Autor – Athena Flickr
Situated on the banks of the River Estuary, Pembroke Castle has tunnels, passageways, and stairways that one can explore. Tudor buffs will also love the fact that Henry Tudor was born here. Another plus: the castle is mostly intact.
29. Hunyad Castle in Romania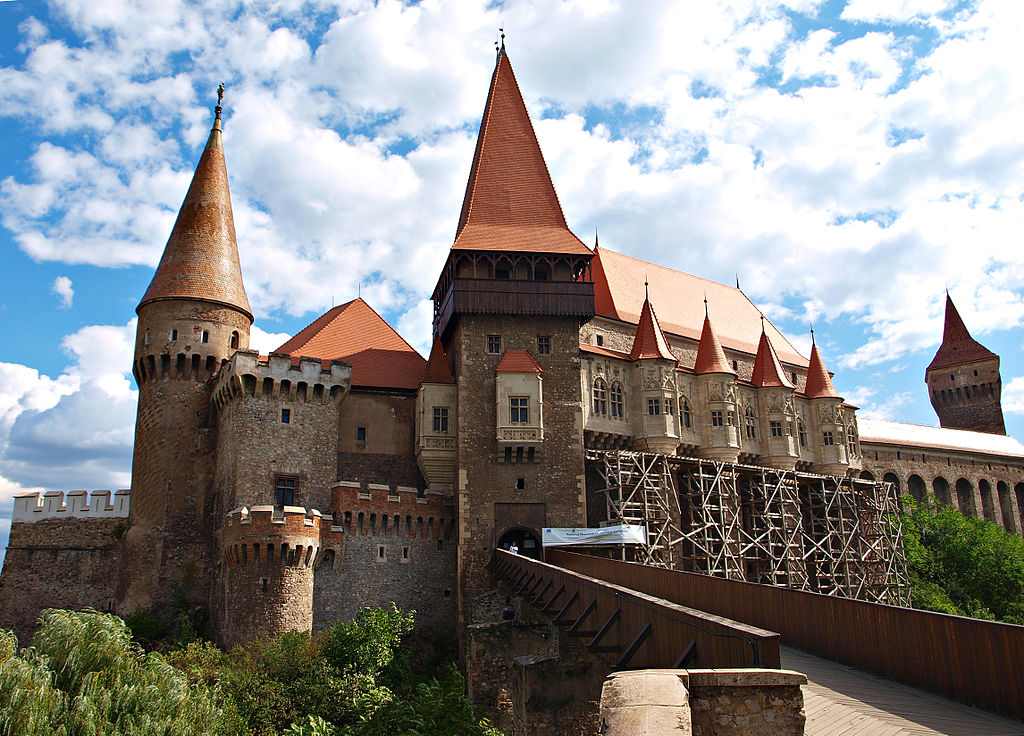 Photo Autor – Todor Bozhinov
Said to be the home of lingering spirits, Hunyad Castle is a relic of the Hunyad dynasty, and situated in Romania. Also known as Hunedora Castle, this magnificent structure was built in the 14th Century in Gothic style, and is famous for supposedly being the home of imprisoned Vlad III for 7 years, before he was dethroned in 1462.
30. Chateau de Versailles in France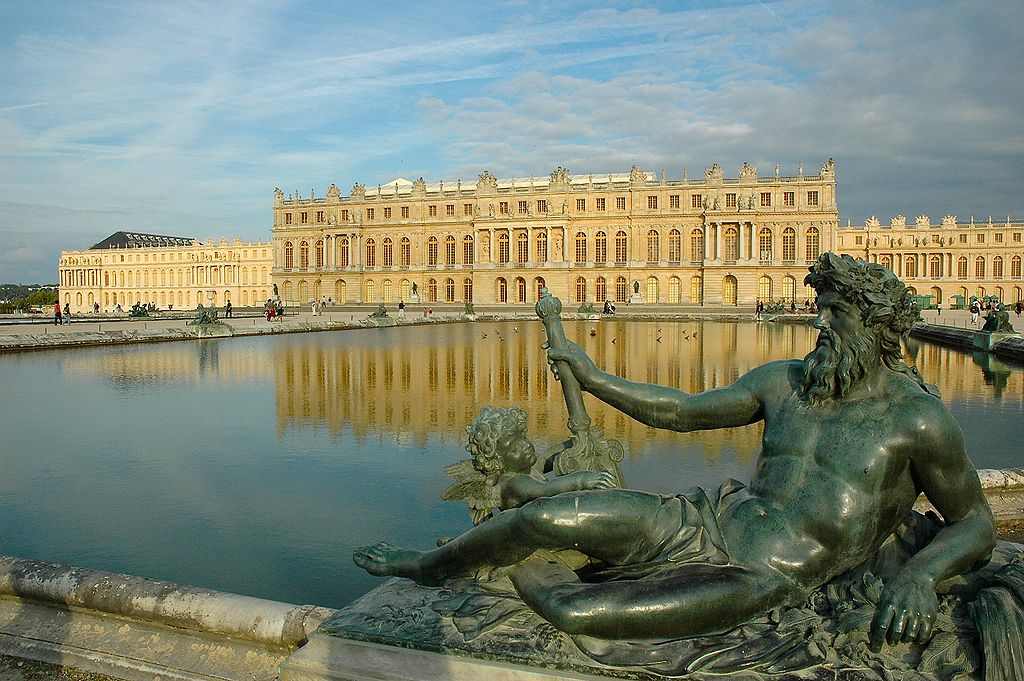 Photo Autor – Marc Vassal
Chateau de Versailles was built as a hunting lodge by Louis the XIII. Soon after, the lodge was upgraded to a castle and became the official residence of the Court of France. Over the years, and many monarchs later, the castle evolved into what it is today.
31. Torre de Belém in Portugal
Photo Autor – César Torres
This beautiful fortress is an architectural masterpiece, featuring ornamentation never seen in a building with military purposes. Its elegant balconies look out to the Tagus River at the departure point of the voyages of Vasco da Gama and of other Portuguese explorers.
32. Kyrenia Castle in Cyprus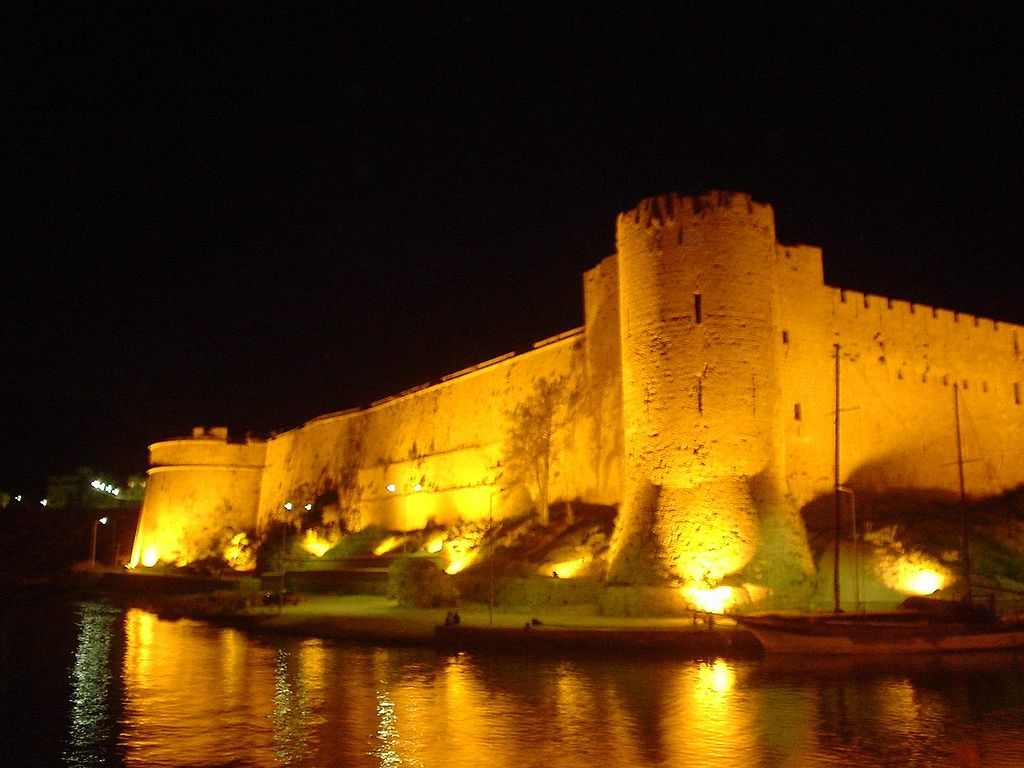 Located on the picturesque northern coast of Cyprus, Kyrenia Castle was built on the eastern side of the village's harbor. Surviving several small sieges, and a four year long war, this 16th Century castle is one of the main tourist attractions for the area.
33. Prague Castle in Czech Republic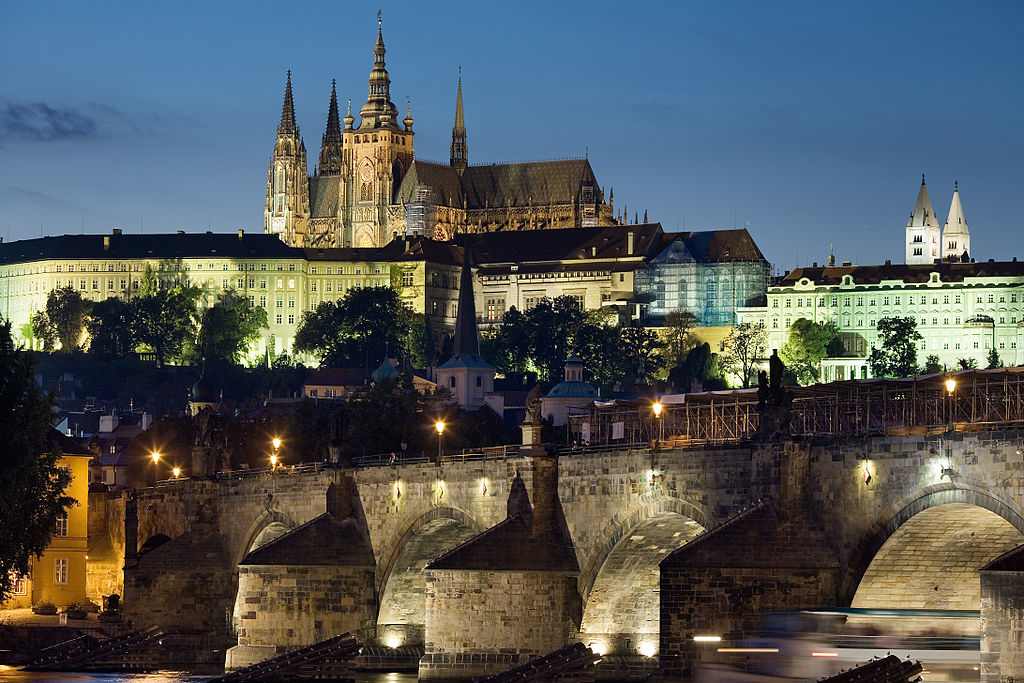 Photo Autor – Jorge Royan
This castle is the pride of the Czech Republic's capital. Prague Castle has been at the center of the country's history for the longest time, and continues to be a symbol of its struggles. The castle, which is known as one of the largest in the world, was built in the ninth century and stands majestic till today.
34. São Jorge Castle in Portugal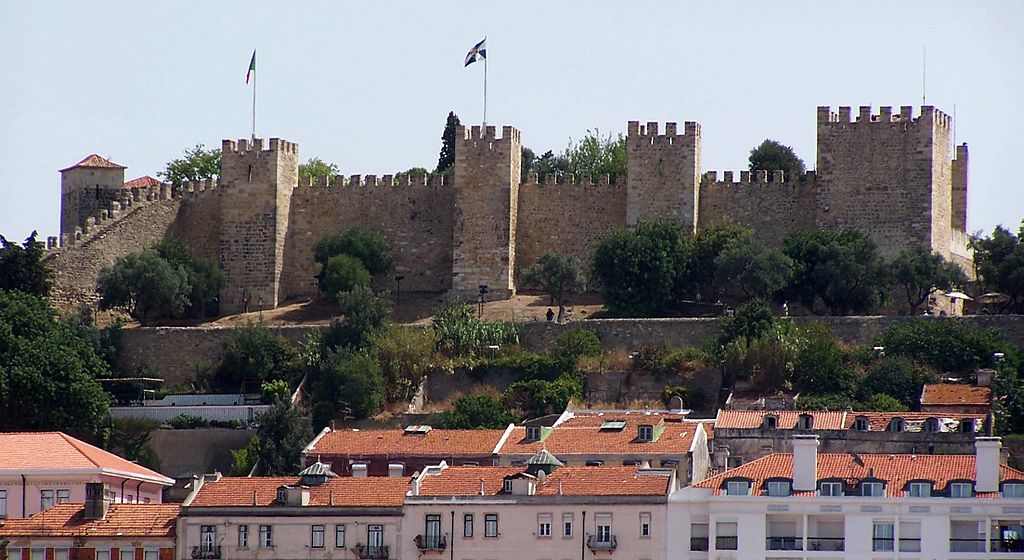 Photo Autor – fulviusbsas
Built by the Moors, the walls and eleven towers of this castle were restored in the 20th century. It is one of the most visited monuments in the country, with the biggest attraction being the breathtaking panoramic views of the capital.
35. Tomar's Castle in Portugal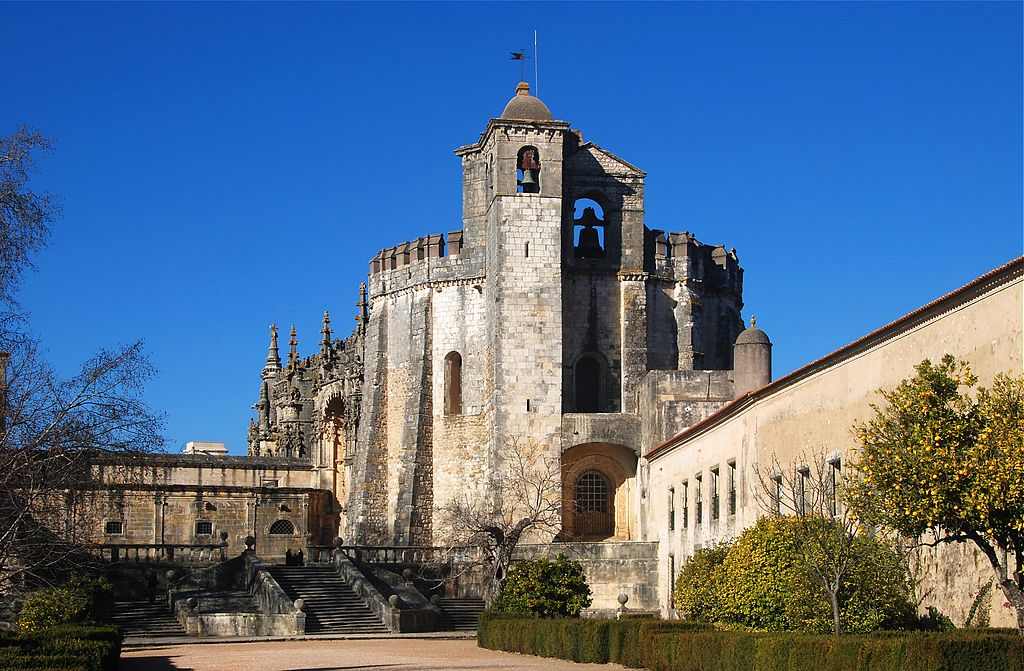 Photo Autor – Alvesgaspar
This castle of the Knights Templar is one of the most impressive monuments in Portugal, as it incorporates the Convento de Cristo, a masterpiece of Manueline architecture classified as World Heritage.