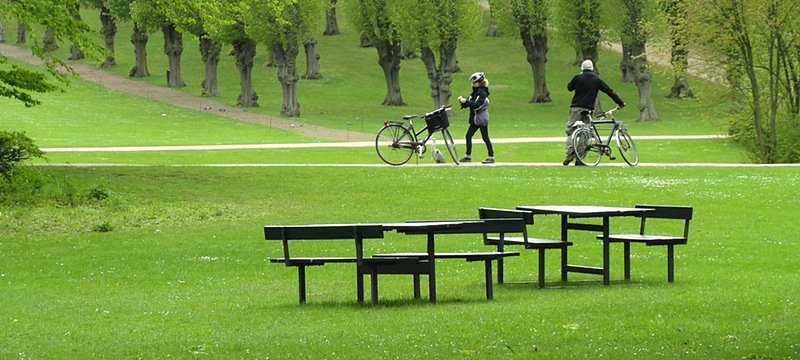 Top 10: Of the Most Sustainable Cities
The question of reaching sustainability is not about if we will have enough energy, enough food, or other tangible resources – those we have. The question is: will there be enough leaders in time?

Dr. Karl Henrik Robèrt

Sadly, humans are becoming an urban species and over half of the world's population lives in cities, and taking in account the latest trends, that proportion will increase, up to three quarters by 2050.




This uncontrolled growth brings a wide range of sustainability problems; thus this is the time to find strategies to live sustainably in our metropolitan bustle of activity.

This top intends to show the biggest achievements of the world's top ten most sustainable cities.

Remember that any city can achieve sustainable greatness!
1. Copenhagen, Denmark
The reason why Copenhagen is in the first position, is because already one third of Copenhagen's citizens commute to work by bike, and the city aims to make that 50% by 2015. They do this even in the freezing cold of the Danish winter. Denmark is the first on wind powered industry and they want Copenhagen to be the first city carbon neutral in 2050.
Green roofs policy mandates that all new buildings have a level of grown vegetation.
Note: Green roofs can provide both public and private benefits: stormwater management, longer life for the roof membrane, lower energy costs and reduces the urban heat island effect.
2. Reykjavik, Iceland
The renewable energy: geothermal (13%) which is energy from the earth's core, and hydropower (87%) used to power up the Iceland electricity grid, are the reason why some people consider Reykjavik as first in the ranking of most sustainable cities. By the year 2050, Reykjavik wants to be the first completely fossil fuel free city in the world.
Iceland show us that is possible to make a green future for our planet and children.
3. Portland, Oregon
Portland's urban planners drew a definitive circle around the city a few decades ago, establishing the urban limits to protect farmland and forest from future urban spraw. Portland has the biggest fleet of bicycling commuters of any city in the US, and an intelligent city plan to reduce greenhouse gas emissions.
4. Curitiba, Brazil
A city for people, not for cars, that is the philosophy of the Brazilian city of Curitiba. They have a remarkable bus system! Eco-friendly, this bus system it's so good that car traffic decreased by 30% while the population trebled in a twenty year period.
Sheeps replaced gas powered loud polluting lawn mowers on the green spaces of the city to "trim" the grass.
And they are a lot of beautiful parks to control…
Curitiba has the highest recycling rate in the World (70%), and the largest downtown pedestrianised shopping area in the World.
5. Malmö, Sweden
Malmö is extolled by The United Nations Environment Programme as a city with high ambitions in sustainability. By 2020 the city wants to be climate neutral. Malmö's master plan is to create a sustainable and attractive city, based on to the three pillars of sustainability: social, economy and ecology.
"No ridiculous car trips." The name of the campaign to end or reduce short excursions done by automobile.
6. Vancouver, British Columbia
"We want to live in a city that is vibrant, affordable, and sustainable."
Vancouver is a modern city surrounded by beauty, and the most liveable city in the world. One of the biggest concerns of the city is that the environmental footprint of Vancouver is currently three times larger than the earth can sustain. The power grid is already sustained by 90% of renewable energy, mainly from BC Hydropower.
The city have a long term eco-perspective, an 100 years plan to pursue sustainability.
7. San Francisco, CA
San Francisco has truly institutionalized climate action, truly a leader when it comes to waste management and 77% is recycled, and their goal is to reach zero waste by 2020. Beyond that the idea of increasing producer and consumer responsibility for the environmental impacts of the products they use, is a fact.
San Francisco effectively wants to cut emissions, conserve resources and be a role model for other cities in the U.S.
The three pillars of this eco-consciousness are: Business Council On Climate Change, Zero Waste and Clean Power.
8. Bahía de Caráquez, Ecuador
The city of Bahía de Caráquez is committed to becoming ecologically sustainable, the self proclaimed "Eco City," Bahía de Caráquez thrives on tourists who come to see the incredible surrounding biodiversity. Preserving the city vegetation and surrounding wildlife, composting and organic agriculture operations are part of the guide lines for the Eco City.
Bahía has the first certified organic shrimp farms, and practices aquaculture in a way that their natural mangrove forest is preserved.
9. Bogota, Colombia
Once upon a time, Bogota was totally drowned by rush hour nightmares, now the city is making a huge effort to increase the bus system, restrict personal car use during rush hour, and improve sidewalks and bicycling lanes. By 2015 the city aims to completely eliminate personal car use during rush hour.
10. Oslo, Norway
With a ambitious target, Oslo plans to be carbon neutral by 2030!
That will put Oslo 20 years ahead of the entire country's carbon neutral goal. World capital of electric vehicles, for them parking is free, toll immunity, and can access lanes reserved for public transport.
Can we build thoughtfully, without waste? A growing hostility to modernity is shared by ideologies that have nothing else in common than the desire of moral clarity, small-town intimacy, family values, primitive communism, ecological sustainability, communitarian solidarity, or harmonies with the rhythms of nature.
So, humans are builders and creators and it's in our DNA to create beautiful, and inspiring results.